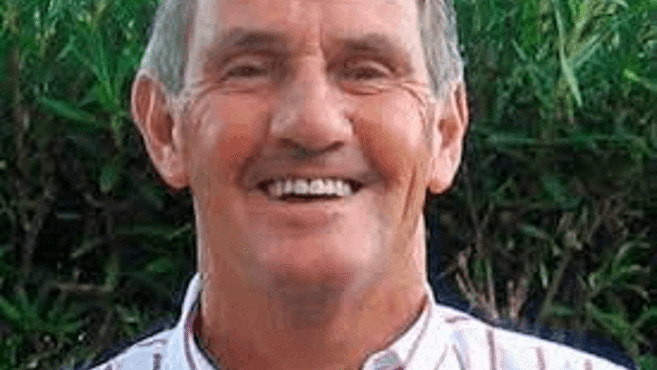 The PGA is saddened to report that Bob Longworth, an Honorary Member, has passed away at the age of 77.
Bob was the youngest head professional in the country when, aged 20, he succeeded John Little at Crompton and Royton in 1955 – an appointment he described as curtailing his ambitions to play on Tour.
"I was 20 and I'd worked there for a couple of seasons before I took over," he recalled.
"That prevented me from competing on the European Tour although in those days it was nowhere near as prestigious as it is today."
Twenty years later, however, he showed his prowess on the course by winning the Leeds Cup before representing Great Britain and Ireland in the 1986 PGA Cup.
By then Bob was well into his 37-year spell as head PGA Professional at Bolton Golf Club where he established his reputation as an innovative retailer.
"Bob was definitely a trailblazer as a retailer," said David Clarke, a fellow PGA pro and longstanding friend.
"He would buy large quantities of shirts, clubs and even bought 5,000 pairs of Weight-Rite golf shoes once with a fellow golf pro.
"The shoes were famous for getting banned in the States as they had been designed to position weight on the insides of the feet to aid good balance. 
"And as far as we are aware, Bob was also the first man to specialise in one brand – PING. He converted a room in his shop that was devoted exclusively to PING clubs, bags and everything else he could fit in.
"Golfers travelled from far and wide and for a year or two he cornered the market in the area for PING clubs."
One of Bob's most famous or infamous clients proved to be Maurice Flitcroft, the crane driver from Barrow whose attempt to qualify for The Open has recently been made into a film – The Phantom of The Open.
"Bob supplied Maurice with his first set of golf clubs," added Clarke. "They were a Wilson starter set for £79.
"Maurice said he was going to play in The Open and Bob had a plan to get 100 sets, the minimum order at that time, of SMU irons with Maurice Flitcroft's name on them. Who knows how they might have sold!"
Bob was awarded life membership of Bolton Golf Club when he retired at the age of 65 but his passion for the game never faltered.
"Even as a 77-year-old he remained totally dedicated to his golf," Clarke continued.
"He hit golf balls most days and took regular lessons right up to his death, such was his determination to continually improve.
"His passing will leave a massive hole in many lives, especially his family. Bob was totally devoted and enormously proud of his family. While he loved golf, his family aways came first."
Bob is survived by Kaye, his wife, children Sam and Meg, grandchildren Oscar and Henry, and his sister Chris Tomlinson. The PGA extends heartfelt condolences to them and Bob's legion of friends.