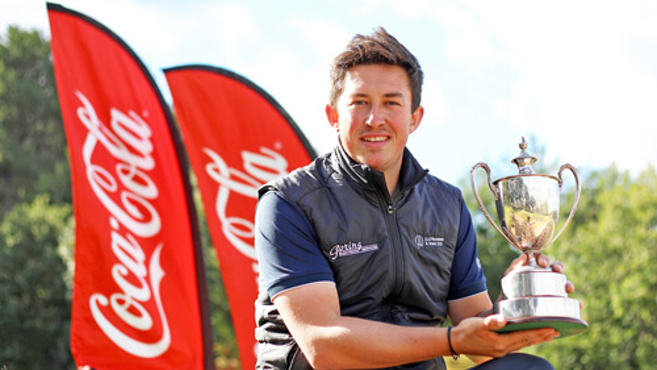 Last year it was rain of monsoon ferocity, this year powerful gusts of bone-chilling wind. Once again, however, Mike Bullen overcame Mother Nature's excesses to win the Coca Cola PGA Assistants' Championship.
In doing so, he joins a select band. Several of his predecessors won the tournament twice but until Bullen executed an almost flawless up-and-down on Oakmere's 18th hole just three of them had defended the title successfully.
Dai Rees and Harry Weetman, who went onto become Ryder Cup captains, enjoyed back-to-back victories, while the most recent, Matt Cort, racked up an unprecedented trio of successive triumphs.
Having almost completed his training, the 27-year-old who represents Rustington Golf Centre in Sussex will not be able to try and emulate that achievement.
"I've got a couple of bits to do but I'm pretty much finished now," he explained.
"Unfortunately I won't be able to go for the hat-trick but I'm proud of winning it back-to-back, especially given today's conditions.
"It was really tricky out there. It was really windy, some gusts were up to 40 miles an hour. There were loads of anxious moments but I dug in.
"The last few holes were pretty nervy, especially the 18th. I had a really tough up-and-down on the last and managed to make it. It was an anxious day to be fair."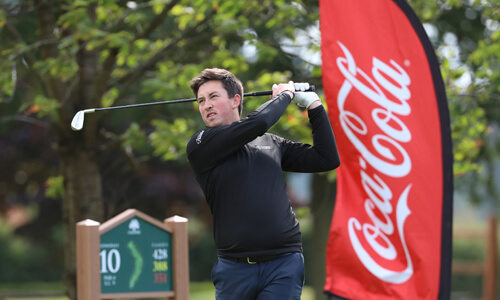 That Bullen was in a position to need a par on the final hole at the Nottinghamshire venue to claim the £5,000 first prize and a year's supply of the sponsor's product says much for his fortitude and ability to bounce back from adversity.
Having reached the turn on six-under for the tournament, the trophy looked bound for him or his closest pursuer, Corey Sheppard. They were four and three shots clear of the field respectively but then Bullen began to wobble.
Three bogeys in four holes allowed Sheppard to claim pole position before he followed suit.
A double bogey at 14 and single blips at 15 and 17 heralded a loss of impetus that resulted in him finishing tied-third on two-under with Sam Forgan.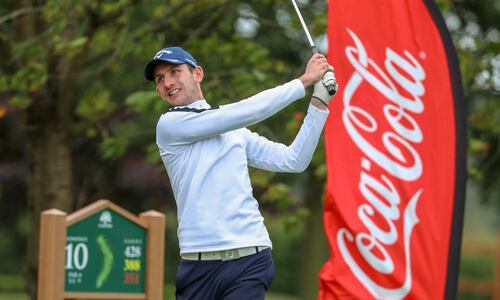 Meanwhile, Forgan, who represents Felixstowe Ferry Golf Club and Weston Super Mare Golf Club's Daniel Toogood (above) were building up a head of steam.
An eagle at the par-five 16th took Forgan to three-under but a bogey at the last, which followed a prodigious drive, ruined his chances of being involved in a possible three-way play-off with Toogood and Bullen.
Toogood, whose one-under-par round of 71 was the sole sub-par return of the day, had to settle for the runner's up berth on three-under after Bullen had arrested his decline with a birdie at 16 and then kept his cool on the last.
On reflection, this year's triumph for Bullen was possibly less stressful than its predecessor at Pleasington, Lancashire, where he needed to prevail in a play-off with Billy Hemstock.
That victory qualified him for the Australia's National Futures Championship and PGA Play-Offs, both of which saw him finish first.
His participation in this year's Australian Futures is in doubt, however, because of the coronavirus pandemic but, all being well, he will take his place in the PGA Play-Offs which have been put back to next summer.
"That win last year lead to some great opportunities and I hope this one does as well," he added.
"Winning the Play-Offs earned me a place in next month's BMW PGA Championship at Wentworth and this has qualified me for the Play-Offs again. Hopefully I can go back-to-back there as well."
Full scores are accessible here