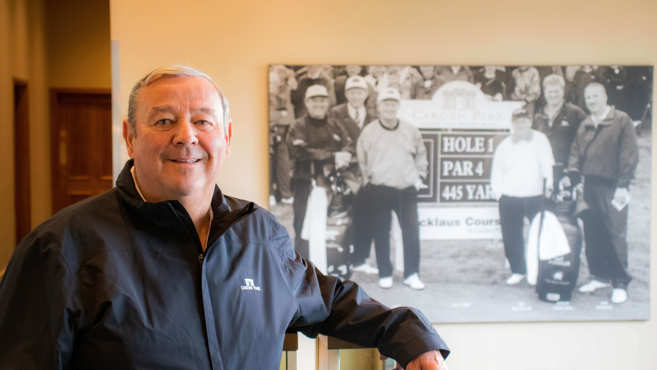 One of Europe's top coaches and former World Cup winner, David Llewellyn, will return 'home' in the spring to Carden Park, Cheshire, as executive golf professional.
Llewellyn, 68, turned pro in 1968 and was named Henry Cotton Rookie of the Year two years later. He won 10 tournaments worldwide, was Welsh Professional Champion in 1985 and, representing Wales with Ian Woosnam, won the World Cup in 1987.
He was also Cheshire and North Wales champion in 1994, the first of the eight years he spent at Carden Park, a spell that coincided with golf legend Jack Nicklaus and his son Steve designing the now famous Nicklaus Course.
He will be responsible for looking after Carden Park's private members and visitors as well raising the profile of the new golf academy, which was awarded PGA Accreditation in January.
He plans to use the knowledge he has gained from playing with the world's best players to encourage local youngsters to get into golf as well as help professionals at the start of their careers.
Commenting on his return, Llewellyn said: "I am very excited about coming back home. Carden Park has the opportunity to be one of the best golfing destinations in the UK and I will be working with its general manager, Hamish Ferguson, to realise its full potential."
Ferguson added: "David has always been one of the team and is a great asset to Carden Park.
"His worldwide experience, our recent PGA Accreditation and our ongoing programme of investment means we are poised to become one of the finest golfing destinations in the country."