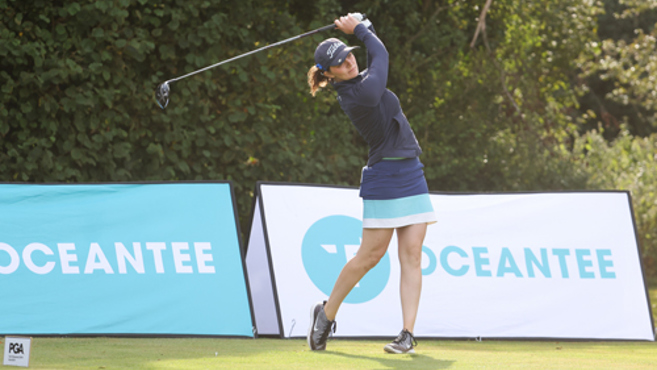 It was action replay time at Wrotham Heath as Keely Chiericato won the final event in the OCEANTEE WPGA Series to top the Order of Merit for the second season in succession.
There was a slight difference with the result of last year's tournament, however.
Back then, Chiericato, who posted a level par round of 71 on her latest visit to the Kent venue, finished tied first with the Berkshire Golf Club's Catherine Panton-Lewis.
This time, by contrast, the evergreen former Ladies European Tour player had to share second place with Mendip Spring Golf Club's Katie Rule.
They finished two shots shy of the winner and one clear of the host club's Hayleigh Tottman and Ainee O'Connor, a PGA Trainee at Sundridge Park.
Tottman was playing her first round of golf since giving birth to her second son three months ago and was understandably ring rusty at the start of her round. Birdies at the seventh, ninth and tenth holes, however, gave a suggestion of what might have been.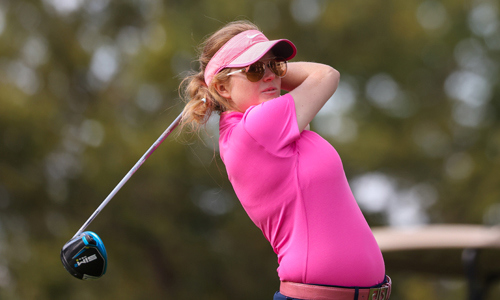 Katie Rule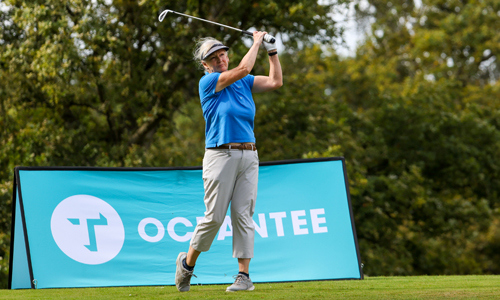 Catherine Panton-Lewis
Similarly, the challenges of Rule and Panton-Lewis were derailed by respective double bogeys at the 13th and 15thholes.
But while Chiericato's challengers to claim the £700 first prize were left to ponder ifs, buts and maybes and the winner confirmed her superiority by signing off with a birdie, her victory in the Order of Merit was conclusive. Eventually, that is.
Her lead over Studley Wood Golf Club's Maria Tulley at the start of play was just 2.25 points; come the end she was almost 10 points clear.
Reflecting on her round and successful defence of the Order of Merit which carried an enhanced prize fund thanks to OCEANTEE's sponsorship, Chiericato said: "It was a great round of golf today. Coming into the event I wasn't hitting it that well but I managed to keep it going.
"I was level par and holed a clutch putt on 18. I'm delighted to have won the Order of Merit again."
Chiericato, who is attached to Manston Golf Centre, Kent, attributed her success to working on both the technical and mental aspects of the game.
"I've worked heavily on my psychology this year," she explained. "I've worked closely with Danny Adams, in fact I was in touch with him this morning.
"I sent him a text at 7.30 to see if he was up. I woke up feeling a bit jittery and lacking a bit of confidence. He helped a massive amount and so have my other coaches, Steve Furlonger and Tom Muchmore, my fiancé."
Chiericato also thanked OCEANTEE for their support and added: "To me, female golf doesn't get the credit it deserves.
"So the support from a company like OCEANTEE that is making great changes in the world as well as golf means a great deal to us. Hopefully they will continue to support us next year."
CLICK HERE for a full list of scores
CLICK HERE for the final OCEANTEE WPGA Series Order of Merit