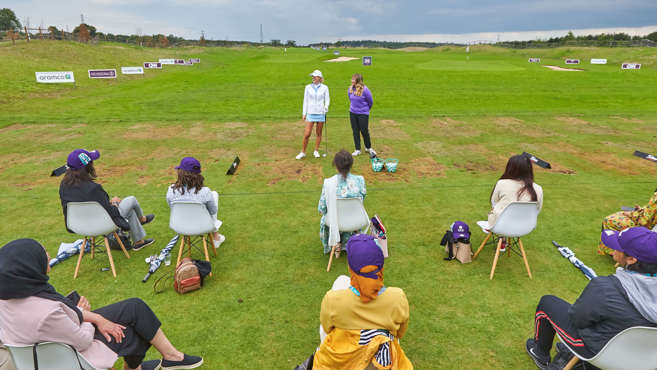 PGA Professional Hannah Crump is rapidly developing a reputation for championing diversity within golf.
The Stonebridge Golf Club professional is a passionate campaigner that golf should be accessible by all and has been instrumental in developing junior programmes as well as encouraging more women to take up the sport and most recently leading ground-breaking Muslim women's coaching sessions.

Crump has been promoting the club's 'Short Course Series' which aims to offer women who are looking to take up the game an all-round education.
"It's not just about learning how to hit a ball, it's about giving women confidence from the minute they drive through the gates of their club," explains Crump. "I get asked questions like: 'where can I walk?', 'where do I put my bag?', 'what should I be wearing?'. These are all factors that can act as barriers when people look to take up the sport.
"We aim to get more women on the golf course as quickly as possible, we try not to place too much emphasis on the standard at the beginning - once they're on the course they'll be able to develop their games as a result of playing more.
"Women can be intimidated by the environment as historically golf clubs haven't allowed women to become members, that has obviously changed a lot however you can still feel it amongst prospective women golfers.
"This programme is helping them to have an all-round understanding of golf so that they don't feel like they stick out like a sore thumb."

The last 18 months have been tremendously hard with very few positives to take from the global pandemic.
Golf has been one of the few success stories and has seen an increase in participation and in particular the women's game.
Asked how she and fellow PGA Professionals can build on this uptake, Crump continued: "We need to see a continuation of what's been happening as a result of the last 18 months.
"The impact of the coronavirus pandemic here in the UK meant that we saw golf participation increase especially when restrictions loosened following the first lockdown last May. This was very evident in terms of new female members wanting to learn to play.
"We as professionals need to work together and have a consistent message in making women aware that they are welcome, we want them to come and see what we can offer in terms of education and getting them out on the course enjoying themselves.
"It's about taking their time to learn it, to feel confident, learning is important, but we then need to make sure women have the opportunity to enjoy playing out on the course for years to come."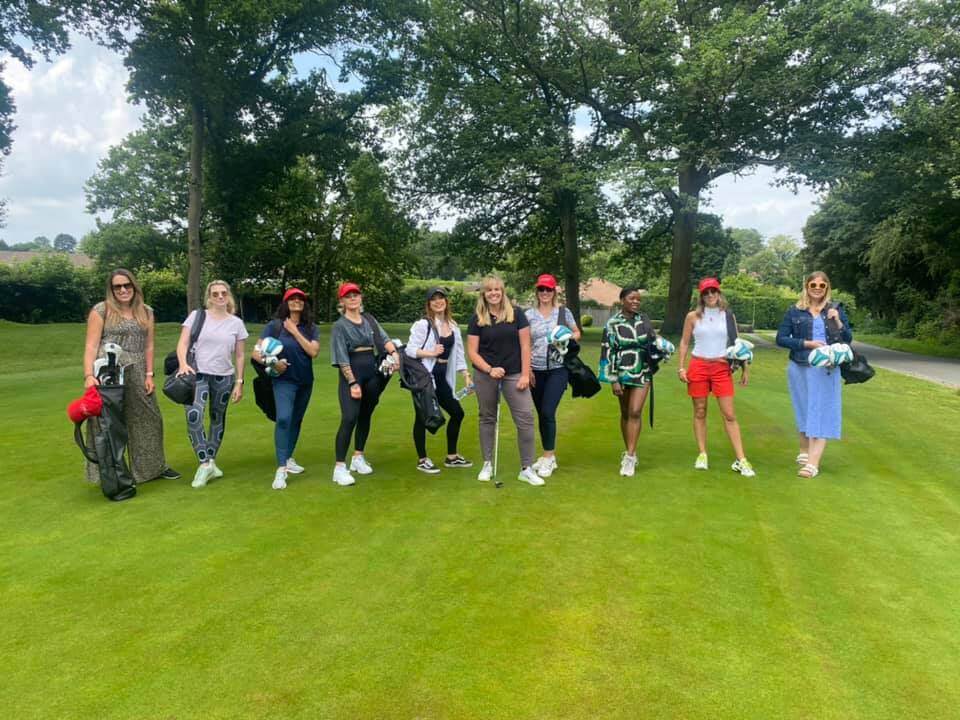 Crump isn't stopping there. She is extremely passionate about the development of juniors too and alongside fellow coach Aaron Lansbury, she is responsible for 175 children taking part in weekly group coaching at Stonebridge.
What is even more pleasing for Crump is a large proportion of the juniors taking part in the programme are girls.
"Kids are the future of golf so if we decide that we don't want to put the effort into programmes like this then we have to accept that golf won't have a future. We want to get kids involved, as many as we possibly can."
Crump was also part of a ground-breaking event which took place at Stonebridge in June this year. love.golf and the Muslim Golf Association launched an introductory experience, the first of its kind, specifically designed to attract Muslim women to take up golf.
The event was a huge success and sold out within 12 hours, attracting 25 women on the day and a waiting list of 40 on standby. All participants were invited to wear traditional clothing and were led by Crump who hosted a 90-minute love.golf session.
The success of the event has meant that a follow up event has already taken place at Stonebridge Golf Club and there are further plans for more taster sessions to be held in selected cities.

The initiative was also picked up by the Aramco Team Series, sanctioned by the Ladies European Tour, who invited Crump, her fellow love.golf coach, Alastair Spink, their participants from the Muslim Golf Association and its originator, Amir Malik, to the Aramco Team Series event at Centurion Club for a live coaching session with Crump and Ladies European Tour professional, Camilla Lennarth.
Crump added: "The world we live in today is incredibly diverse. When we step outside of the golf course we see a modern world but at times when we step inside the golf course, its more of an older style world. It's just so important that we continue to push golf into the modern world. It doesn't matter who you are, what you believe in, we need to keep working hard to make golf a welcoming sport to everyone, for me that's what I want to see. I want to see everybody enjoying golf, it's so important for us all to understand that we need to be a welcoming world."