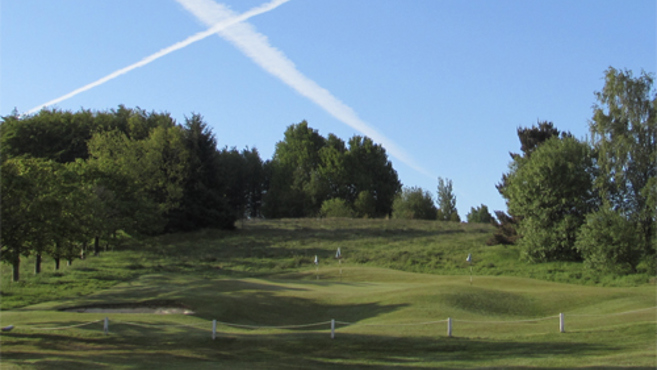 Former Scottish Amateur champion Zander Culverwell's homework paid off as he recorded six birdies to win the Coca-Cola PGA Assistants' Championship qualifier at Cowglen Golf Club.
The Renaissance Club second year PGA Trainee had never played the Glasgow course (above) before, but he topped the leaderboard with a five-under-par round of 65.
Culverwell was in the first group out at 8am and no-one could overhaul his score as he finished two shots clear of his closest pursuer, Inverness Golf Club's Kyle Godsman.
They will join 14 other qualifiers in the £27,975 Coca-Cola PGA Assistants' Championship final at Farleigh Golf Club, Surrey, between July 27-29.
Culverwell has been at his American-owned East Lothian club - which has hosted the 2019 and 2020 Scottish Open and Ladies Scottish Open - for two years.
That was after playing full time on tours across Europe and Africa, including starts on the European Tour, Challenge Tour, Pro Golf Tour and the EuroPro Tour - as well as playing the Scottish Open in 2017.
But after a Covid-hit 2020, Culverwell is back to winning ways.
"It was the first time I'd played the course," he said. "So I did some research on it online but I still went in there a bit blind.
"I put the ball in play where I could see it, gave myself a chance and it worked out well for me.
"Six birdies was good, I started off well and I was five-under-par through 12 holes. It was a good steady round of golf, a hassle-free qualifier."
Culverwell says he decided to seek the security of a PGA degree in 2018.
"I know how valuable a PGA degree is in the golf industry and moving forwards with that when I stop playing," he explained.  "But I quite like the blend of everything at the moment."
CLICK HERE to view the full leaderboard from the Coca Cola PGA Assistants' Championship Scottish qualifier