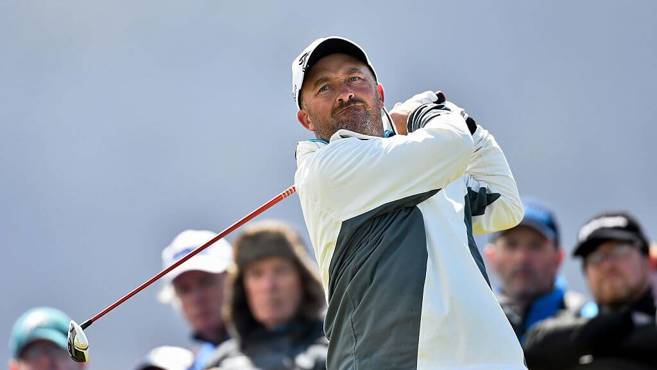 After a successful career on the European Tour, Damien McGrane is loving life in Carlow Golf Club after returning to his roots as a PGA Professional and he is busy preparing for the June Bank Holiday Carlow Pro-Am.
Damien McGrane will be fondly remembered as one of Ireland's most successful European Tour players of the last 30-years where he was a model of consistency during his time as a touring professional.
The highlight of his twelve years on Tour is undoubtedly winning the 2008 Volvo China Open while he also rubbed shoulders with Tiger Woods in his pomp. Part of a successful cohort of Irish professionals in the 2000s alongside Pádraig Harrington, Darren Clarke, Paul McGinley, Peter Lawrie, and Gary Murphy nowadays he can be found calling the shots at the helm of Carlow Golf Club where he was appointed Head Professional in 2017.
The role of a PGA Professional has always been in McGrane's DNA, it's how he originally cut his teeth in the game of golf. In 1998 the Kells native was an assistant professional under the stewardship of Joey Purcell in Portmarnock before he moved south to take up the position of Head Professional at Wexford Golf Club, his last post in the industry before embarking on a successful career as a touring professional on the European Tour.
Having hung up the clubs in 2015 after enjoying a 12-year stint on the European Tour, McGrane took two years for himself and his family before landing the position of Head Professional of Carlow Golf Club as he went back to his roots.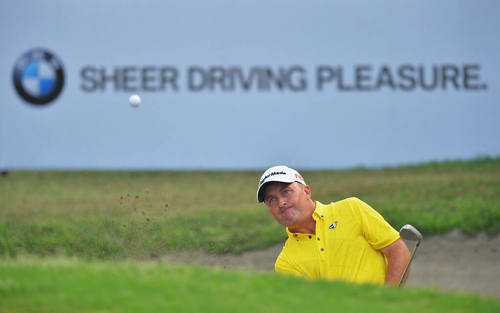 "When I came off the tour at the end of 2015, my roots in the game were based on a club pro's experience so I always knew I would go back into the club pro situation," McGrane acknowledged. "I got on the tour in 2003 and then in 2015 my playing days were finished.
"I took two years out I did all the good things in life and enjoyed myself, spent time with my family after being away for years playing golf. I went to every funeral and confirmation there was to be had and then after a couple of years I started getting a bit bored and I was lucky enough to get the job here in Carlow as the club pro."
McGrane has remained a force on the PGA circuit since retiring from the European Tour, winning the 2016 and 2019 Irish PGA Championship while he also won on six occasions in 2019. Competitive golf has been limited in recent years while coping with the changing landscape as a PGA Pro, although he has enjoyed success in the PGA Southern Branch Winter Series.
"Quite a lot has changed ever since I came back into the game. Retail and teaching people how to play golf are the same. It took me a while to readjust to 9-5 you could say. I immersed myself fully into the retail side and into providing a good service for the members here in Carlow so it has gone very well for me.
"My golf has suffered while dedicating myself to Carlow but I haven't much interest in playing golf, so I don't miss that side of it. The golf club has kept me very busy and my own business from my own point of view has grown every year, the members support my business more and more.
"I have enjoyed the experience, it is a lot of hard work but when you are self-employed that's what it is about.
"I am an all-rounder the same as most club pros. I have retail, I do the custom fitting and teaching and the junior and ladies get into golf programmes here in the club. I sit on the course committee and I play in the PGA tankard with the members so I tick all the boxes.
"It is a full-time job which takes up a lot of my time which I found difficult at the start but so far I have enjoyed it and the members are good to me in return so it cuts both ways," he added.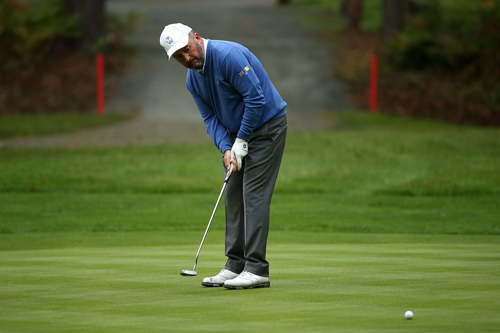 McGrane is set to host the annual Carlow Golf Club Pro-Am this June Bank Holiday Monday with big names such as defending champion David Higgins and Simon Thornton pencilled in to tee it up.
While competitive golf has been rare for the two-time Open Championship participant, he will play in the event this year after giving it a miss last time out. A very important day to showcase the golf club and he is relishing the prospect.
"This year we have our own pro-am for the second year in the golf club which I back and put my shoulder against the wheel to make sure it's a successful day for the club.
"Because I have been involved in the pro-am side of golf for a few years I just steer the golf club in the right direction, help them secure a sponsor and help them fill the teams and then coax the members to play because in the Carlow Golf Club pro-am we want teams to be made up from Carlow Golf Club members.
"It's part of the service and I can have an inside role to play because I know what happens inside the ropes, when the time comes it will be a great day out. It will be a great reflection on the staff here and the powerful course we have and it helps us stay high up in the rankings," McGrane explained with the determination to make the day a success audible.
While the Meath man was a model of consistency on the European Tour, maintaining his playing privileges for twelve successive years, he feels lucky that he has been able to land on his feet in Carlow.
The two-time Irish PGA champion feels any budding young professionals have an array of options to choose from once they complete their PGA qualifications with various avenues opening for people arriving into the industry thanks to the diverse courses the PGA offers compared to the 'retail or nowhere' landscape when he was a youngster.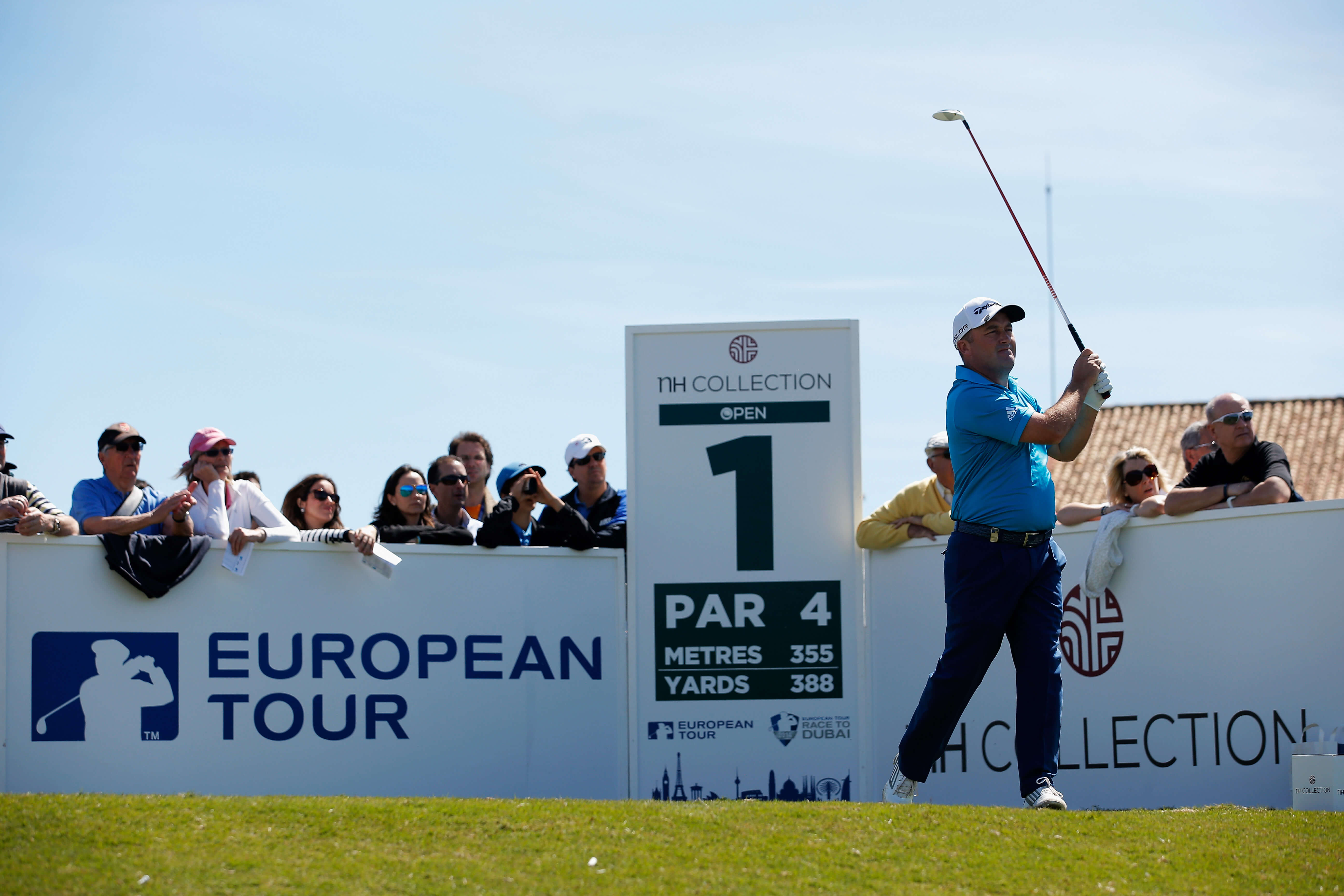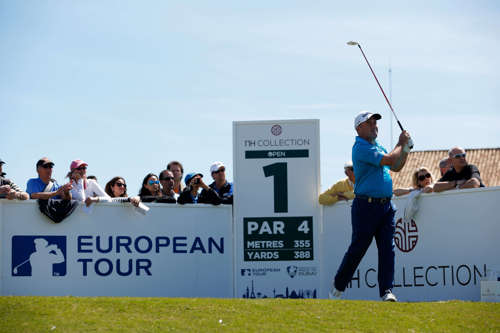 "I was lucky in my life where some of my colleagues weren't, in that I was able to break away from the club pro scene in 2003 and become a full-time playing pro. Now I am back and that's the original reason I became a PGA pro was to do things from the retail side.
"That was obviously a bonus once you win. I had done a lot of hard work until that point and I was lucky enough until that point that golf was always good to me financially so I took my chances and plied my trade and I had good belief in myself.
"I have seen both sides of the game and I have enjoyed it.
"Any young pro could be the manager of his golf club, a teaching pro, a club pro like me, there are many opportunities that the PGA are providing but the golf pros have to be highly qualified to get these other jobs. When I was a young man, it was club pro or nothing but now the PGA are training them as best they can to do other roles in the golf industry.
"I think as time goes on Irish golfers will get more into getting lessons I think we have the lowest rate for lessons in Europe that will bloom and blossom and there will be plenty of scope for people to make a living in the industry," McGrane advised.
McGrane's first venture into the game of golf came when his grandmother gave him her pitch and putt clubs in 1983 before he joined Headfort Golf Club in Kells. When he turned professional in 1991 (Joey) Purcell took him under his wing in Portmarnock and from there he progressed before deciding to try his luck in the big time.
The Irishman has always believed in his own ability and got the maximum from his skillset, after two years of consistent golf at Europe's top table, he bid farewell to his post at Wexford Golf Club in 2005 and went full-time on the European Tour.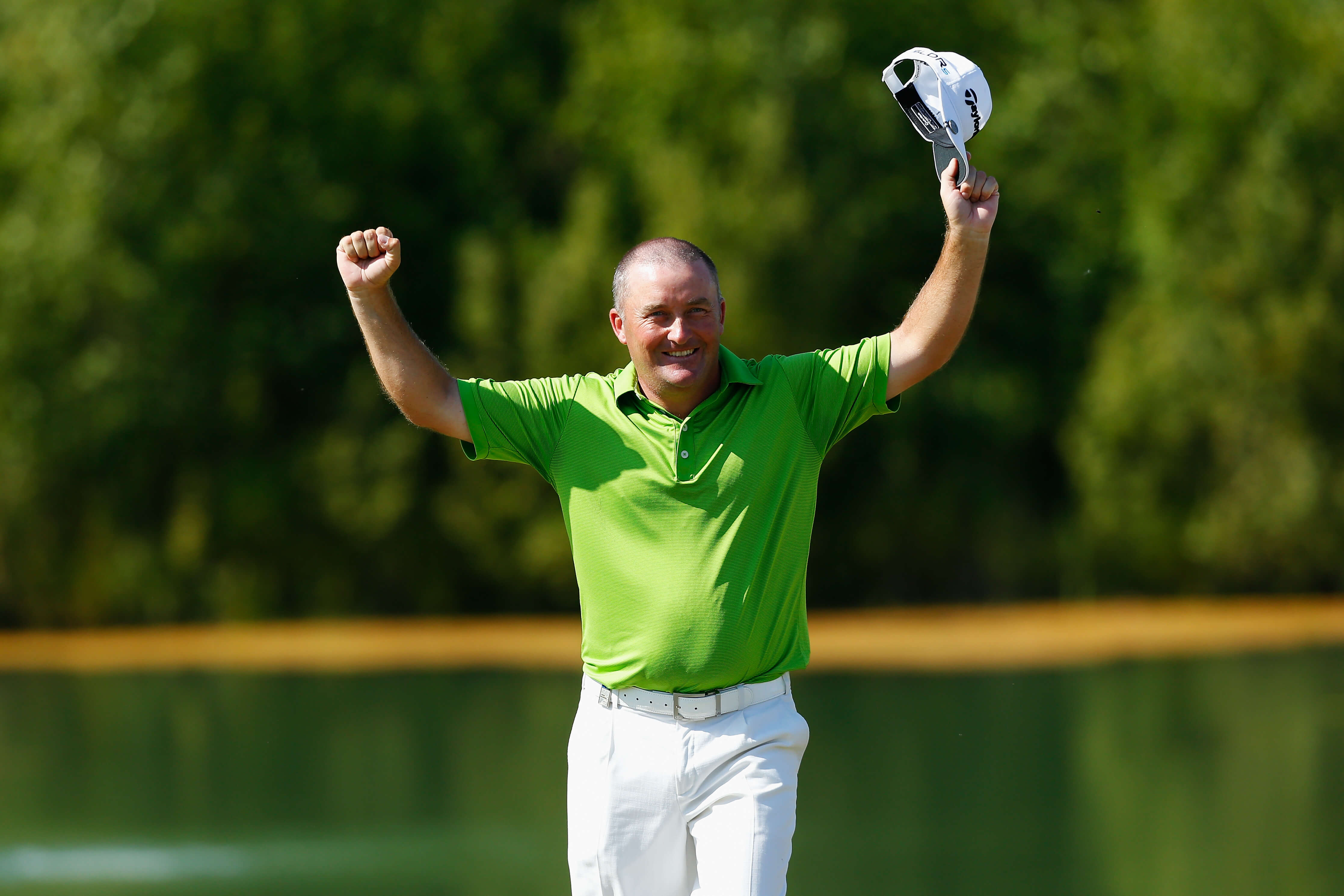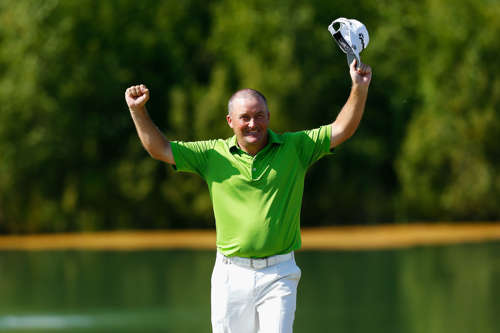 "Because I was able to progress with my own golf skills every year I became more prepared for golf at a higher level. The Irish region kept me amused for a certain period of time before I decided I had what it takes to get on the European Tour.
"It took me a few years to get onto the European Tour and then I was lucky that when I got on the Tour I stayed on it every year and kept my card and learned a few new skills in order to progress. That's where I was fortunate.
"I left Wexford in 2005 because at that stage I had established myself as a regular member of the tour I had enough skill and game in me to go full-time on the European Tour."
Upon reflection, there are certain elements of his tour career he might have done differently. Perhaps he could have joined the Tour a little bit earlier in his career while there were a few near-misses on late Sunday afternoons.
But one thing McGrane had was grit and determination to get everything out of his game and that came to fruition in 2008 when he won his one and only European Tour title.
McGrane romped to a nine-shot victory over Englishmen Simon Griffiths, Oliver Wilson and France's Mike Lorenzo-Vera, something he remembers fondly and is reminded of on a daily basis in the Carlow GC pro shop.
"I could have done things differently but I know I stuck to my guns and done it my way and I was able to make a living year in, year out I didn't go through radical swing changes like Pádraig (Harrington) who was always tinkering around. I always believed in my own technique and tried to maximise what I had and I was able to be very efficient and very steady.
"Winning in China is a great memory for me and is still a talking point every week here in the club with members and visitors asking me about the win. It's a lasting memory for me and my family and the visitors to the club would remind me of where they were that day.
"For everybody, it's a happy memory and I enjoy talking about it. It's rare and I appreciate it."
A player who gave everything 100% effort in his playing days now McGrane feels right at home as a PGA Professional again where he is still doing trojan work to make his business a success.