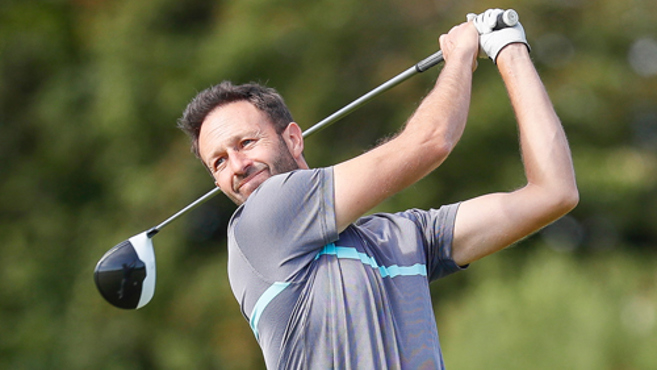 Paul Hendriksen can think of fewer venues better suited at which to defend his English PGA Championship crown than Bowood Hotel, Spa and Golf Resort.
It was there two years ago on the Bowood PGA Golf Course that Hendriksen posted a nine under par total for three rounds to finish two shots clear of the field and claim the £5,000 winner's cheque.
His victory at the Wiltshire resort, however, was not an isolated occurrence. His previous two visits resulted in him finishing tied-second and tied-first.
"I've always done well here," said Hendriksen, who represents Ivybridge Golf Club in Devon.
"I've won a couple of pro-ams at Bowood as well as the English PGA Championship. It's a tough golf course but I like tough golf courses and it suits my game. You've got to keep the ball in play a lot better than most places.
"We're lucky to have this venue in our region. We get to play a pro-am here every year and we used to have an Order of Merit event here as well.
"I love the golf course and the whole set-up. It's a real five-star resort and I love going back there. It's great."
In addition to the £5,000 winner's cheque and trophy, Hendriksen's victory in 2019 earned him the unique distinction of being the only person to win the English PGA Championship and the Association's flagship event, the PGA Professional Championship.
In terms of this year's event, Andrew Willey, the 2018 PGA Professional Championship winner, is the only other member of the 144-strong field who can emulate Hendriksen's achievement.
There are, however, several other individual winners of PGA national tournaments competing in the event that was cancelled in 2020 due to Covid.
Liam Bond, like Hendriksen a winner at the venue, will tee off boosted by his victory in the Senior PGA Professional Championship at West Essex earlier in the month.
Neil Cheetham, Bond's predecessor in winning that event, is also playing as are two former PGA Assistants' Championship winners in Lee Corfield and Matthew Fieldsend.
The English PGA Championship begins on July 20. CLICK HERE for live scoring