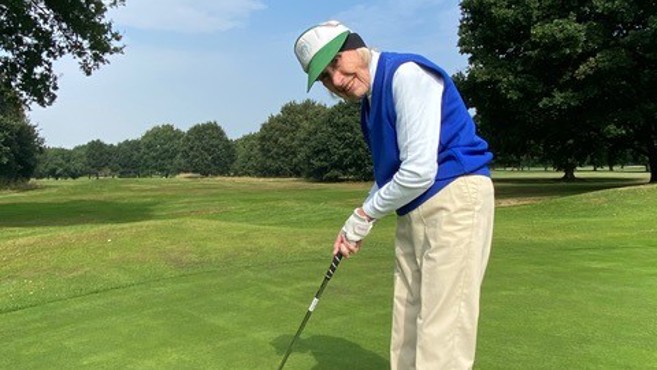 Irene Chesterton, the oldest woman golfer in England, has been described as an 'inspiration' but her local PGA Professional as she continues to put in cards to maintain her handicap.
"She can't see and she can't hear too well but she's all there and halfway back again when it comes to having her wits about her and she can talk for England," comments fellow Doncaster Town Moor member Juliet Swinbourne.
Chesterton, more affectionately known as 'Chessy' to her friends and fellow members, is something else. She celebrated her 101st birthday in August which makes her the oldest lady golfer to hold a handicap.
Indeed, she is at the club when we meet to put in a card to maintain her current handicap of 45. Her recall of dates and names, going back 70 years and more, is beyond extraordinary and she still loves nothing more than putting her clubs on the back of the buggy and teeing it up.
Chessy is, quite rightly, something of a local celebrity. Half the ladies' section have come down to say hello and they were all at the club recently to help her celebrate her latest birthday at the club.
Chessy is part of the fabric of the Town Moor club, the interview came about after the PGA Professional, Karl Worby, got in touch to sing her praises, and her name decorates all the ladies' honours boards and most of the mixed ones.
"She's such an inspiration, not just to me but to all the juniors who have really taken to her," said Worby. "I'd not met her before and when she came into the room I couldn't believe her range of movement and how upright she was and how well she spoke and could vividly remember things from the past.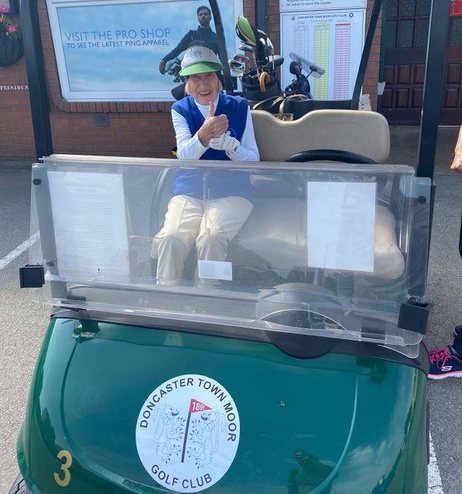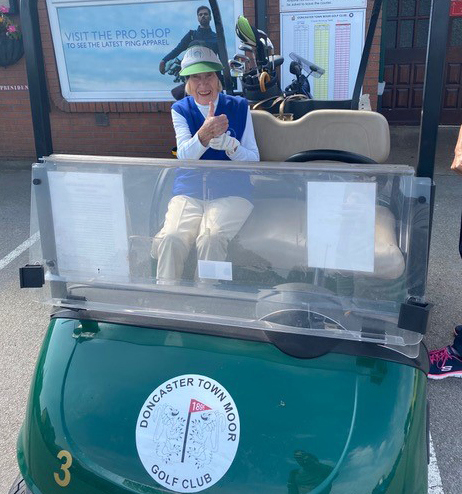 "The oldest golfer I've met before was in their mid 90s so, to still be playing nine holes at 101, is incredible," explains Worby.
"To be honest, it was quite emotional meeting her for the first time. She's amazing and is a great advert for the game. She made me laugh the other day when she was looking to buy some new new clubs as well as some new shirts and trousers."
She joined the club in 1960 having moved up from London after the war with her late husband, George. She held a variety of jobs and was at the heart of setting up a meals on wheels service and helping to accommodate a large influx of Polish refugee children after the war.
As for her golf that also started shortly after the war.
"I started in 1947, I hadn't got any clubs and Mrs Clark from across the road let us borrow some from her attic, there was a canvas bag with five clubs and a putter and that's how I first got into it," she explains.
Chesterton has twice been the ladies' captain, in 1967 and 1993, and she remembers all the other women around the table joining. Golf has been good to her and she's been good for the game – she's quick to point out that she has a soft spot for Ian Poulter and Patrick Cantlay.
"It can be a frustrating game but it's very relaxing. If you play today forget what did yesterday, never play two games together as it never works. You're playing the course, you're not playing yesterday. That's the only way you can win.
"I've enjoyed every minute of it. I was dedicated to it, I've always loved the exercise and fresh air and I've made so many friends at the club and in the district."
Her favourite memories from the past 74 years of playing come from a couple of heroic shots and one performance that still sits fondly in her memory.
"I've had two holes-in-one and I'm still hoping to get a third! With the first I wrote to Johnnie Walker and got a big bottle of whisky in 1977 and a great big certificate with all the information about the hole-in-one. My second came at the 7th against Sitwell Park in a union match."