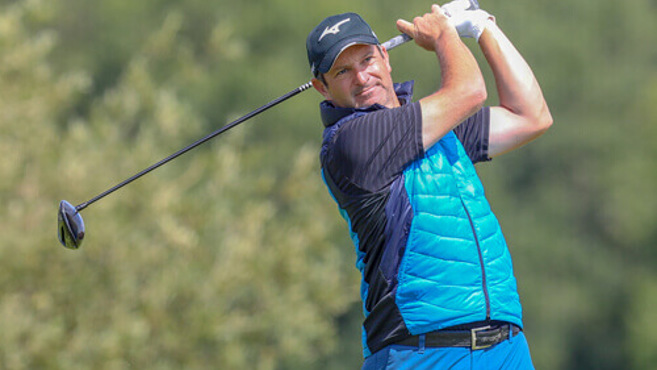 Enmore Park duo, the onetime European Tour member David Dixon and his amateur clubmate Matt Kippen, finished tied first in the latest Total Triumph Order of Merit event, the Tall Pines Medal.
In doing so they were the only players to break par on a course that was dry despite being closed 24 hours earlier.
Breaking par, however, seemed an unlikely outcome for Dixon (above) after two holes. He had one Stableford point to his name at that stage but a birdie at the sixth heralded a recovery.
Five more birdies followed as he amassed 37 points, a total matched by Kippen who claimed his second success of the year.
The pair finished a point clear of Filton Golf Club's Giuseppe Licata, Ross Langdon of Brickhampton Court and the Players Club's Jack Hayward.
With Total Triumph Order of Merit leading duo of Ed Goodwin and Lee Corfield missing the event, that meant Licata is now just eight points adrift of the former while Langdon is also within striking distance with five events remaining.
Full scores can be accessed here