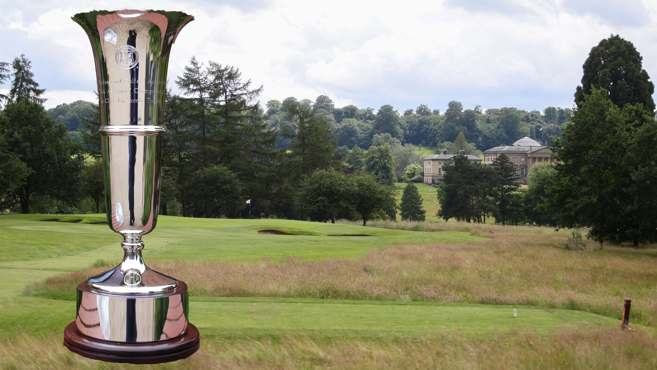 The 20th edition of the WPGA Championship will see PGA trainees competing alongside WPGA Members for the first time and vying to become the first to have their name engraved on the Clare Lipscombe trophy.
Trainees are not eligible to play in the WPGA's blue riband event but the introduction of an Assistants' element to the tournament will see 16 of them competing in the revamped Women's Professional & Assistants' Championship in a 36-hole tournament at Kedleston Park, Derbyshire (above), next week.
"Trainees can play in the OCEANTEE WPGA Series and it seemed something of an anomaly that there wasn't an opportunity for them to play alongside the WPGA Members in the flagship event," explained Shona Malcolm, the PGA's head of tournament strategy.
"So we've introduced the inaugural WPGA Assistants' Championship to be played in tandem with the main event.
"And as well as challenging full WPGA members for a portion of the £15,000 prize fund, the trainees will have their own trophy to play for."
The sparkling silverware (above) commemorates Clare Lipscombe, a much-loved and hugely respected PGA Member following her untimely passing in the Czech Republic at the age of 43 last summer.
She was in the country working at a European Challenge Tour event, her latest role in a career that demonstrated the diversity of paths a PGA Professional can tread following qualification as a Member.
Clare, a former Ladies European Tour member, joined The PGA in 2008 and was elected to Membership in 2015, a year after starting work with the European Tour.
Despite working for the Tour, Clare maintained strong links with the PGA's South Region and the WPGA.
"She was a ray of sunshine, had the widest smile and a heart of gold," said WPGA chair Tracy Loveys. "Naming the trophy after her is a fitting tribute."
Clare's parents, Sylvia and Roy, will be at Kedleston Park for both days of the tournament and will present the trophy named after their daughter to the winning PGA trainee.
"This is a wonderful gesture and an amazing honour," said Roy Lipscombe.
"Clare was a star and we miss her desperately. Naming the trophy after her shows how highly thought of she was and it's a comfort to us.
"We're looking forward to the tournament at Kedleston Park and presenting the trophy named after our daughter."