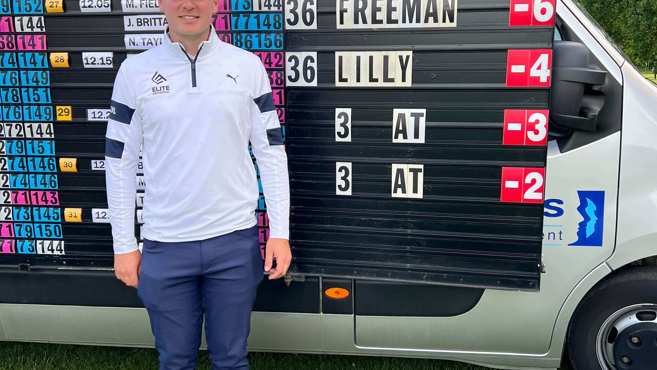 Rounds of 68 and 69 saw Sam Forgan (Felixstowe Ferry Golf Club) claim the Oakmere Midland Open title, the latest PGA Open Series event held at Oakmere Park Golf Club in Nottinghamshire.
The weather was certainly the biggest hazard for all players, with strong winds adding to the challenge of the course, but Forgan didn't let that affect his game too much.
Speaking after the event, Forgan said: "It feels good, especially at the start of the season, it's always good to play some decent stuff early – hopefully I can take that form on throughout the rest of the year.
"I play at a links course at Felixstowe so these sorts of conditions probably suit me - even though it's quite tiring and hard work, I'd say they probably suit me more compared to everybody else, but it has been difficult out there, especially inside the trees where there's a lot of wind but you can't really feel it so much – it's been a good test."
Forgan wasn't the only player scoring low on day two of the tournament – James Freeman's (Retford Golf Club) string of birdies on holes 15 - 17 saw him at the top of the leaderboard with one hole to play, but a bogey at the last left the top spot open for Forgan, who matched Freeman's trio of birdies to claim the title:
Forgan added: "To finish with three birdies in the last four, it was nice to play well when I needed to. I had a quick look at the leaderboard and saw James was at -7 so I knew I had to put my foot down and make some birdies and thankfully I did that.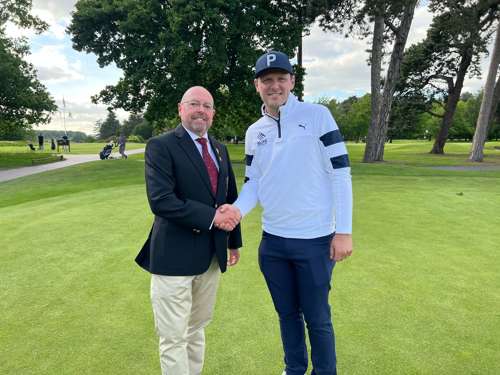 "The course played extremely well. Considering the conditions we've had, I think the setup was extremely fair and The PGA did a very good job. A big thanks to PGA Midlands - it's my first event in this region and I thoroughly enjoyed it – the staff are fantastic."
Forgan has recently welcomed a new addition to the family but he is still aiming to play in as many PGA events as possible in 2022.
He continued: "I played in the first Open Series event in Manchester but I have an 8 month old son so I'm playing as much as I can get away with.
"I'm still a trainee but I'll hopefully be a fully qualified PGA professional this year - A big goal of mine is to make the play-offs, I've never done it before so hopefully I can carry some of this form on into our region and get some points on the board."
Regular winners on the Midlands circuit, Simon Lilly, Adam Keogh (Woodhall Spa Golf Club) and Matthew Cort (Beedles Lake Golf Club) all secured top 10 finishes in the Oakmere Midland Open.
CLICK HERE to view a full leaderboard from the Oakmere Midland Open.