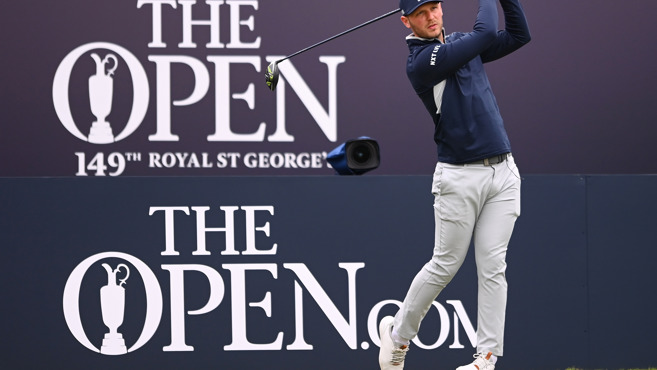 Many winners of the PGA Assistants' Championship have gone on to play in the Open Championship. One of them, Tony Jacklin, even went on to win it.
Sam Forgan, however, has turned that scenario on its head. Forgan, who is attached to Felixstowe Ferry Golf Club in Suffolk, has warmed up for this year's Coca Cola-sponsored PGA Assistants' Championship by playing in The Open.
The 31-year-old booked his place at Royal St George's via Final Qualifying and played alongside three-time major winner Padraig Harrington for two rounds. He also got to practise with Tommy Fleetwood, Jordan Speith and Daniel Berger.
Having missed the cut, however, the Year Two Trainee was left with mixed feelings.
"It was a bit tough to take over the weekend when the tournament was still going on," he admitted.
"It felt a bit hollow, if that makes sense. But as the days have ticked over I'm feeling a bit more relaxed about it.
"Obviously, it was a great experience. I practised with some great players and tried to practise with as many as I could.
"And everyone was so much more friendly than I thought they would be. I didn't think they'd be ignorant or rude but possibly a bit more insular than what they were. I was amazed how straightforward they were when they answered my questions.
"Tommy Fleetwood and his caddy are two of the nicest guys I've ever met. The way Ian Finnis, Tommy's caddy, helped mine, my brother Jack, was amazing. It was the first time Jack's caddied at anything like that and he got loads of advice from Ian.
"He advised Jack to look for the TV towers if I had a blind shot because they were always located behind a green.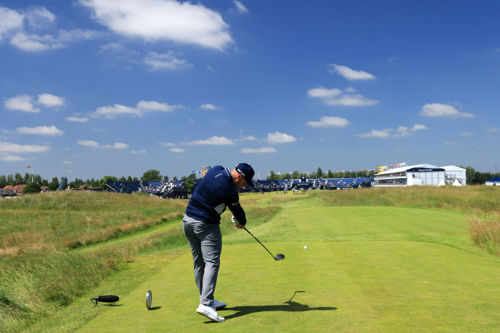 "Another tip was to work out how much of the fairway cambered towards bunkers and to pace out the distance so you had more of an idea about a bunker's catchment area.
"Watching how the top players prepare and play was also very instructive. The thing that really stood out was their wedge play.
"It's amazing how similar everyone hits the ball off the tee. Everyone hit it to a similar distance as I did and a lot of it is what you do from there.
"If they didn't get within 25 feet of the pin from 140 yards out they felt they had hit a poor shot. That's the standard they're at.
"It was a great learning experience and I'm sure it will help me with my game going forward."
Starting, of course, at Farleigh Golf Club, Surrey, in the Coca Cola PGA Assistants' Championship, which runs from 27th-29th July.
"I've never played Farleigh," said Forgan, who finished tied-third with Corey Sheppard in last year's tournament at Oakmere.
"I'll have a practice round on Monday and see how much I can learn. My game's been good – I've been playing well for most of the year and I'm looking forward to the event."
Sheppard is due to play in this year's event but Michael Bullen, the champion in 2019 and 2020, has qualified as a PGA Professional and is no longer eligible to compete.
The same applies to Daniel Toogood, last year's runner up, but Lee Corfield, who won the event at Farleigh in 2018, is in the field.