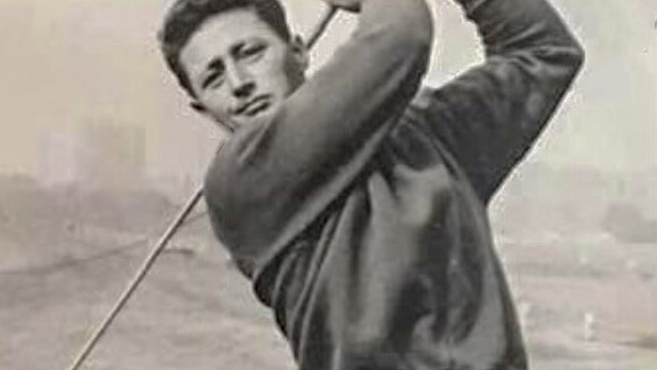 The PGA is saddened to announce that Fred Private, an Honorary Member who served the Aquarius Golf Club in south-east London for more than half a century, has passed away at the age of 89.
Fred was born in 1931 and, although a keen sportsman, his introduction to golf was as unexpected as it was unconventional.
"He was a lino planner and he had a business with his brother, Arthur, when he started work," recalls Kim Brusadelli, Fred's eldest daughter who is employed by Kent Golf.
"They were laying some lino at Beckenham Golf Club and the pro, Tom Cotton, asked my dad if he'd be interested in playing golf.
"So dad started playing, proved good at it and in 1957 Tom Cotton invited him to become his assistant."
He was there for seven years before joining Lloyd Laville as an assistant at nearby Aquarius, a club that boasted Sir Henry Cotton as a former member and champion.
Laville passed on his skills as a club-maker and when he retired because of ill-health in 1967 Fred accepted the club's invitation to succeed him as head professional.
However, he was allowed to supplement his income by continuing to work as a lino planner in the morning and fulfil his golfing duties in the afternoons and at weekends.
Much of that time was spent coaching the members and Fred was a keen disciple of Ben Hogan's methods, interpreting and passing them on to thousands during his long career.
Testament to Fred's skills as a coach and a gentleman is the substantial number of tributes the family have received since he passed away.
One came from Geoffrey Thorpe, a PGA pro and is director of golf at Kent and Surrey Golf and Country Club who was just 10 years old when Fred began coaching him.        
And many were from Aquarius members. One, Gary Day, wrote: 'I heard some really sad news this morning. Fred Private, my first and only real golf coach, passed away.
'Fred, you were such a lovely man and a fantastic coach, it was an honour to have known you.'
Similarly, Fred was a popular figure with many PGA pros in the area, including Roger Fidler, Andrew Reynolds, Bill Dawson and Peter Gill, who passed away earlier this year. He was also close friends with three-time Ryder Cup player, the late George Will.
As well as being held in high esteem by his peers and contemporaries, Fred was the recipient of more formal recognition.
He captained the Kent PGA in 1971, was made a PGA Honorary Member in 2005 and two years later was presented with the Southwark Civic Award, in recognition of his 40 years' service as a golf pro and his professionalism and dedication to Aquarius Golf Club and its educational activities.
Fred continued to coach Aquarius members well into his eighties before ill-health forced him to retire in 2017 at the age of 86.
His fitness prior to that was attributed to a lot of walking and playing the game, not least in pro-ams where he enjoyed meeting up with his fellow professionals, many of whom became life-long friends.
Fred is survived by Catherine, his wife for more than 65 years, daughters Kim and Tina, son David, seven grandchildren and two great-grandchildren. The PGA extends heartfelt condolences to them on their loss.