We talk to two PGA Members who have ventured beyond the 'Iron Curtain' to develop their careers in Russia, where a growing volume of clubs are catering for a small, but ever-increasing number of citizens that have taken up the game in recent years.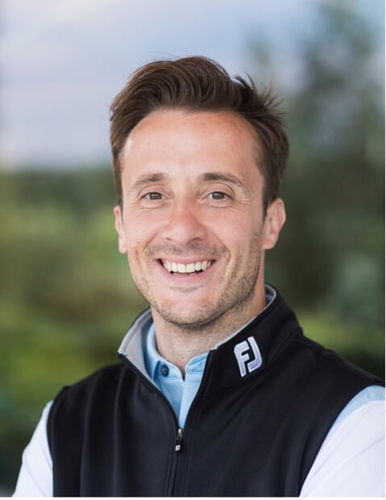 Matthew Marsh
PGA Advanced Professional
Golf Project Director at Shishkino Country Club
What attracted you to working in Russia?
It certainly was not the two-metre snow drifts, -30c winter windchill temperatures in Moscow, or the six minutes of sunshine we experienced during the whole month of December in 2016! On a serious note, I always felt that greater opportunities for my career development were overseas. Eastern Europe and CIS countries are emerging golfing markets which can provide progressive opportunities. I was also attracted to experiencing and discovering new cultures and the personal development that working and living overseas provides.
How did you find out about your first job in Russia and your current role?
My first overseas job – teaching professional at The Don Golf & Country Club – was advertised on the PGA website. I was lucky enough to be offered the job following a series of interviews with the then Director of Golf Christopher Snape. It was only a seasonal teaching role, but it was the platform from which my career in Russia has progressed.
My current role as Project Director at Shishkino Country Club, a new golf development in the South of Moscow, came about through my own network. This highlights how valuable building your network can be as a PGA Professional overseas and the importance of developing relationships. Without my seven years of experience working within Russian golf, this opportunity would never have presented itself.
What is the remit of your job?
As Project Director at Shishkino, I am responsible for the development of the whole project, from the golf course to all vertical infrastructure such as the clubhouse and real estate. It's an expansive, but very exciting role.
The project is currently in the conceptual phase, with construction planned to start in the spring of 2022. I have recently appointed our golf course design team, which includes an award-winning architect and one of the best agronomy consultancy companies in Europe. We have undertaken site analysis and are already reviewing initial zonification plans, ahead of creating a preliminary course routing and masterplan of the whole country club in the coming weeks. Parallel to this, in line with the design brief from the owner, I have identified and met with potential clubhouse design teams and architects.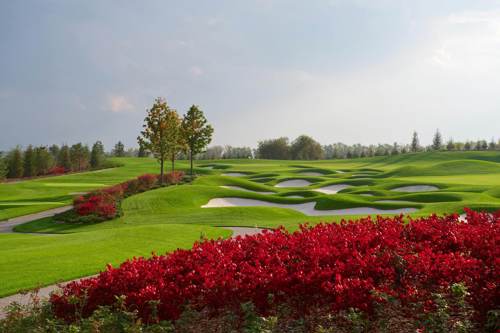 How has the pandemic affected the Shishkino project?
COVID 19 continues to challenge us as we move forward with the project. We have faced difficulties bringing foreign specialists into Russia due to travel and visa restrictions, and we will also face challenges with production and delivery times of materials for the construction of the golf course. Bizarrely, it was actually during the first lockdown in Moscow, back in April 2020, that the idea of creating a new golf and country club was cfirst onceived while I was having a game of golf with the owner on his indoor simulator.
How would you rate the current strength of Russian Golf?
Golf in Russia is a growing sport. The data provided by the Russian Golf Association on participation from 2020 suggest that there are 130,000 people actively participating in some form of golf. Most of this participation comes from the 100,000 kids in schools receiving some form of coaching and 20,000 having tried the game in some form of corporate events at golf clubs, driving ranges or indoor facilities.
Officially there are only 2,641 golfers registered with handicaps, of which 83% are adults and 17% are junior golfers. The gender split is 70% men and 30% women. In 2020, there were over 585 new registered golfers with handicaps. It does feel like that there has been a golf boom due to Covid-19 in Moscow and I expect those figures to increase more significantly over the next few years. During my seven years in Russia there has been a 167% increase in registered golfers. It's from a low base, but it's a steady upward trend. From an elite level perspective, the highest ranked amateur is Nataliya Guseva, 77th in the women's world amateur rankings, while Nina Pegova is currently the highest ranked professional Russian golfer, currently ranked 458th due to her recent success on the LET Access Tour.
How easy was it for you to settle in Russia? And what is day to day life like outside of work for you?
Maybe my view is slightly biased after over seven years here, but only a few weeks ago I celebrated my second wedding anniversary, having married a Russian, so I suppose I found it reasonably easy to settle. I feel fortunate to work in one of the best cities in the world. Moscow is a historical city with great culture and a thriving nightlife. It has become much easier for foreigners to get around in Moscow since I came. The city was transformed for the 2018 FIFA World Cup, with almost all signage now in English and Russian.
Unfortunately, I haven't had as much time to travel within the country as I would like, but a trip to see the Northern Lights over the Barents Sea is definitely on my bucket list for this coming winter!
What advice would you give to PGA Members who may be interested in working in Russia?
You do not need to think twice, take the opportunity! Be open minded and ready to adapt. Unfortunately, there are not as many overseas PGA Professionals left in Moscow due to the current economic situation. But like other emerging golf markets in Eastern Europe, golf is a luxury industry which can provide great opportunities for career development.
Once you are here, I'd recommend that you spend time building relationships with your colleagues, as you will no doubt need them along way to help you get around and solve any translation issues.
And lastly, don't be put off by what you hear about Russia on the mainstream news channels. Come with an open mind and develop your own opinion.
Peter Holland
Director of Golf, PGA National Zavidovo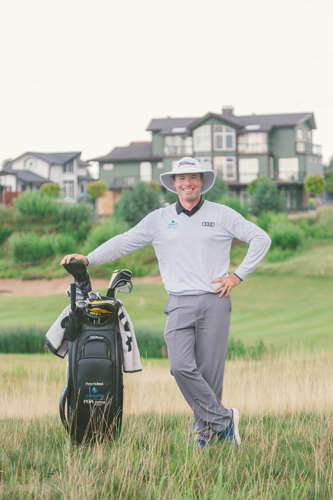 What attracted you to working in Russia?
Russia was never on my radar for work until a family friend mentioned the opportunities out there. I heard about the job at Agalarov Golf Club via contacts at Troon Golf. I was recruited to the position at Zavidovo after the club's general director made contact with me directly.
What facilities are on offer at Zavidovo?
As a full-scale leisure resort, Zavidovo has a diverse range of facilities. The golf course, which opened in 2012, was built by European Golf Design and blends heathland and links style features, with a few water hazards to add to the challenge. Each hole has its own unique character and strategic element, while five sets of tees enable a wide range of abilities to enjoy the 7,400-yard course. Other leisure activities include fishing, biking, hiking trails, kids camp, while there are four on-site hotels. The local rivers link up with Russia's longest river, The Volga, so we also offer plenty of water sports.
How many members does the golf club have and what does an annual membership fee cost?
The last couple of years has witnessed a surge in membership and we are approaching 200. This year's annual membership fee is around £1,700, with a guest green fee of up to £140.
What are the benefits of being a PGA National venue?
Creating partnerships with PGA national clubs around Europe.
What does a typical working day involve?
Primarily the creation and generation of ideas to enhance golfers' experiences on and off the course, sharing and developing these ideas with colleagues from both the general management and golf operations. Overseeing and organising all golf tuition, as well as giving individual and group lessons.
What are the best and the most challenging parts about working in Russia?
The golf season is comparatively short, and generally operates through the summer months, so April to October is an intensely busy period with a packed calendar of events, which often pushes the limits when it comes to tournament organisation.
How would you rate the current strength of the golf industry in Russia?
Although the golf industry in Russia is small, the country has witnessed a significant upsurge in domestic play in recent years, which has been accelerated even further due to the recent restrictions to travel caused by the pandemic.
Although the current number of registered golfers is small – around 5,000 members – there is a very strong potential to grow as more courses open. While it used to be a game for Russia's elite, more courses with more affordable membership rates and green fees are opening all the time, which has enabled people more people to be able to afford take up the game.
How easy has it been to settle into the local community?
Very easy. The Russians are welcoming and generous by nature. There are also quite a few expatriates here and plenty of social activities within the local community. The most challenging part about living here is the language – let's just say it's a work in progress!
What advice would you pass on to other PGA Members who may be interested in working abroad in general, and Russia specifically?
If you have a desire to work abroad, get out there, make contacts and show a positive attitude. PGA pros, like all other professional people, will benefit by broadening their horizons through diversification and by learning about all elements of the industry, including people management, communication skills, food & beverage, golf operations, agronomy and finance.