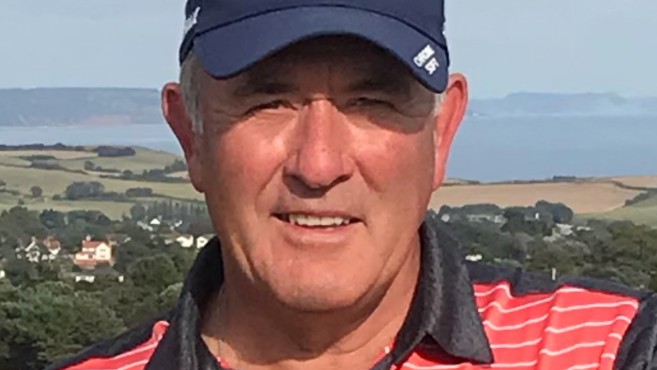 Just outside the market town of Amersham lies Harewood Downs Golf Club, which, for PGA Head Professional, Geoff Morris, has been his place of work for an amazing 50 years!
Before embarking on a career in the Professional ranks, Morris previously worked locally as an apprentice carpenter. However, in 1972, he left the profession, beginning his tenure at Harewood Downs as a spritely 16-year-old.
"I often skived off the carpentry job to go and caddie," confessed Morris. "When I was an amateur, I just caddied at the local golf club and took up the game from there really. After a while I got friendly with a few of the Assistant Professionals at the club and they encouraged me to apply for the job that I am in now.
"It was Geoff Pook, the resident professional, who agreed to employ me as his Assistant and who actually encouraged me to attend The PGA Training School at Lilleshall. After that, I returned with a full PGA qualification."
After five years, the position of Head Professional became available, with Morris making the step up. Now, 50 years on, Morris remains firmly involved in the club, crediting his longevity to the staff that he has worked with throughout the five decades.
"I think the biggest success or enjoyment for me is just going to work every day and doing something I love," he says. "It's a joy to go to work with all your mates. I suppose it gets more like a business as you get older, but in the early days it was fantastic. I would often play 36 holes in a day.
"I was having a recap recently about how many Assistants I have had and it's surprisingly not that many, only 10 Assistants in 50 years. Every one of them loved working here. It's a great golf club to be part of.
"At Harewood, there is a great membership, they are friendly and look after you. Consistently, we have also had a 100-strong junior section, as well as an Academy which has produced about 150 new members, both of which I was closely involved with and both of which were a key part of my job. Funnily enough, a lot of the juniors who I used to teach when they were in short trousers 40 years ago, are some of my best mates now."
As well as the strength and consistency of the membership over the last 50 years, Harewood Downs have also continued to build the clubs facilities, adding a new swing studio and outside covered teaching facilities to its already heavy arsenal of resources.
With the club continuing to build for the future, Morris says he's not quite ready to retire just yet, "maybe a couple more years," he says. "A lot has changed over the last fifty years, but it's been an absolute privilege to be associated with Harewood Downs."