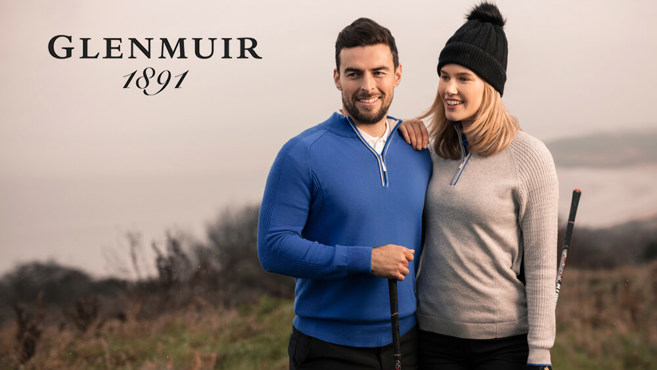 PGA Principle Partner, Glenmuir, has launched a new Online Order Form platform to help golf professionals and retailers during these difficult times.
The platform, which is the first of its kind in the golf industry, will assist PGA Professionals and retailers to market club crested clothing to their membership database.
Golf professionals and retailers, with the help of their dedicated Customer Service Agent and Area Sales Manager, can set up the online ordering facility which can be used to market crested clothing for centenaries, teamwear, staff uniform and corporate enquires in a quick, efficient and stock risk-free method. The platform can be used for both Glenmuir and Sunderland of Scotland crested clothing.
Glenmuir have put together a step-by-step tutorial video on how to use the Online Order Form:
Watch the step-by-step video tutorial www.glenmuir.com/orderform
Log in at www.glenmuirpro.com (if an account needs to be set up email douglas.bryson@glenmuir.com)
Get in touch with your dedicated Customer Service Agent or Sales Manager to set up your Online Order Form
Martyn Huish, Head PGA Professional at North Berwick Golf Club, commented:"The Glenmuir Online Order Forms have been a phenomenal success. Set up, Members ordering & Order fulfilment could not have been easier. Glenmuir made the whole process so simple for the golf pro and our members were given a fantastic collection to choose from."
Mikhel Ruia, Managing Director, Glenmuir and Sunderland of Scotland, added: "Glenmuir and Sunderland of Scotland have a mission to be the easiest and most efficient company to deal with in the golf industry and this new innovative platform is testament to this.
"One of Glenmuir's core values is RESPONSIBILITY, and now, more than ever, we have a responsibility to pioneer new methods of helping our beloved customers through these difficult and uncertain times."