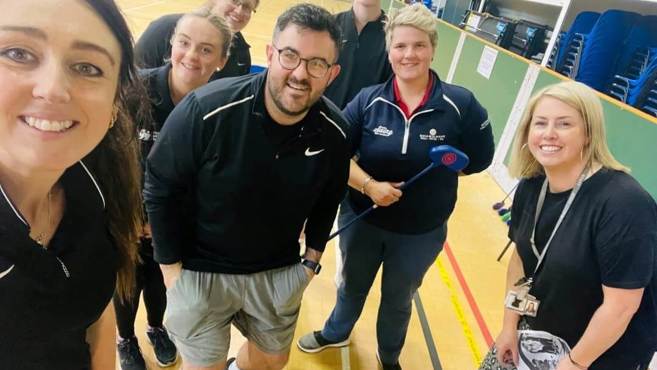 South Wales-based PGA Professional Natasha Gobey is teaching local school teachers to teach – golf that is.
Gobey, who is attached to Bryn Meadows Golf Hotel & Spa near Caerphilly, was named 2019 Wales PGA Professional of the Year for encouraging youngsters and women to get into golf.
She has introduced more than 5,000 people from the Caerphilly area to the game, many of whom have been Years 3 to 6 primary school pupils.
Now the 30-year-old is playing a key role in the Golf Foundation Primary School Golf Programme that, supported by The PGA, has been adopted by Wales Golf.
The initiative has supplied schools in her area with child friendly Golfway equipment and she has been advising teachers how to get the youngsters to use it properly and run sessions.
"I do a lot of outreach with certain schools so they tend to send me in so I can train the teachers to be able to provide a basic golf session," she explained.
"I go in and provide them with some basic skills and how to run a session in the school – it's plastic equipment and stuff and is quite basic.
"The teachers were a bit wary at first, but once they overcame their initial reservations the reaction from them has been extremely positive. It's been great fun teaching them to teach golf in school.
"It's a great idea from the Golf Foundation to incorporate golf in school by supporting them with equipment and a platform to provide fun in school sessions."
Gobey's involvement with Wales Golf and the Golf Foundation Primary School Golf Programme is just one part of her unstinting efforts to grow the game, however.
Her weekly coaching sessions at Bryn Meadows attract upwards of 60 children, one of whom, seven-year-old Fraizer Harris, is currently competing in the US Kids Golf World Championships in North Carolina.
The youngster only took up golf 18 months ago as a way of helping with a serious health condition during lockdown and has been hooked on the game ever since.
"His passion for the game is amazing," Gobey added. "He absolutely loves it, and that shines through.
"He hits balls in the morning before he goes to school, and he is a great listener in lessons.
"We work really well together, and it is amazing that he has qualified for the World Championships at such a young age, and only in his first year of taking part in competitions."