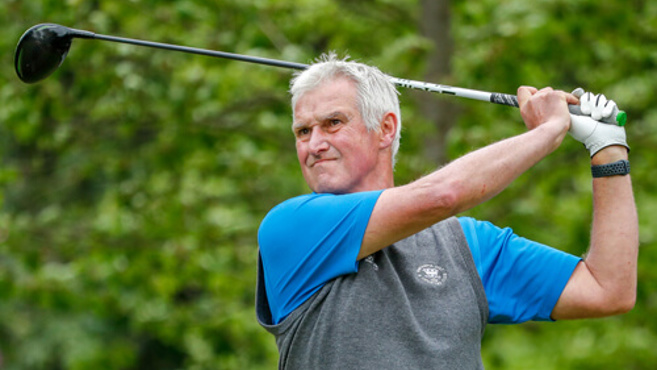 Two players at contrasting stages of their careers – Graham Farr (above) and Thomas Gould – were the winners when the PGA Midlands tournament programme finally got under way at Walsall Golf Club.
The day saw two Order of Merit tournaments staged – one for PGA Assistants followed by the first ever for the region's Seniors.
In the former, Gould, who represents the Robert Rock Golf Academy, posted a level par round of 70 to claim the £150 winner's cheque and finish two shots clear of Olton Golf Club's Robert Killarney.
That difference was effectively represented by Gould's positive response to being three-over after the 11th with birdies at 12, 16 and 18.
Farr, by contrast, signed off with three bogeys in the last four holes en route to victory in the Seniors' event and collecting £300.
Having reached the turn in four-under, they were blips the pro from Worcester Golf and Country Club could afford in a one-under-par round of 69 that left him a shot clear of Wergs Golf Club's Shaun Ball.
Full scores from the Assistants' event can be accessed here
Full scores from the Seniors' event can be accessed here