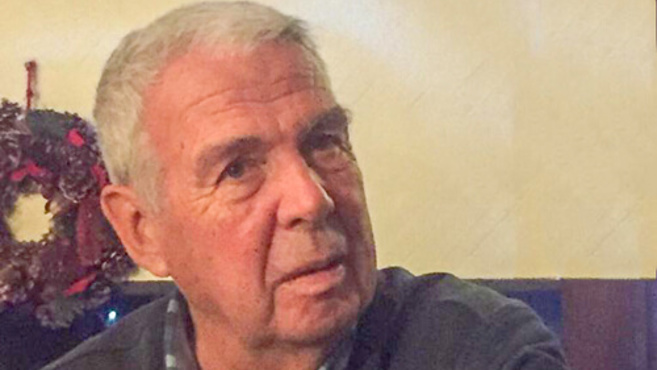 Grahame Harris, a proud PGA Member and golfing pioneer who spent two decades helping grow the game in Vietnam, has passed away at the age of 72 following a short illness.
Grahame worked at five clubs in Vietnam, culminating with an 11-year spell at The Dalàt At 1200 before he retired last September and returned home.
All of which was in sharp contrast to the early days of his golfing career. The first two stops on a journey that also saw him work in Austria and Uzbekistan were hotbeds of coaching and steeped in golfing tradition.
Having spent a year at the John Jacobs Golf Centre, he moved to Wentworth in 1972 and trained under three-time Ryder Cup captain and PGA captain-elect, Bernard Gallacher.
Once qualified as a PGA Professional, Grahame worked in Austria for five years before returning to the UK and a lengthy spell at The Worcestershire, Malvern Wells.
"That was his favourite time," recalled his son-in-law Stephen Peters, a former Essex, Worcestershire and Northamptonshire county cricketer.
Grahame spent 17 years there before he headed overseas following the end of his first marriage.
He worked at the Vietnam Golf & Country Club for 10 months followed by a year in Uzbekistan. The lure of Vietnam proved too strong, however, and he spent the last 20 years of his career working in what, when he started in 1999, was a fledging golfing nation.
He remarried in Vietnam and his two decades there embraced spells at Bochang Dong Nai Resort, Long Thanh, Van Tri Golf Club and finally The Dalàt At 1200.
"That was his favourite club out there," added Peters. "He had a fabulous time. 
"But wherever Grahame found himself he was a staunch supporter of The PGA and incredibly proud of being a Member right to the end of his life. 
"He never talked about his golf but towards the end he wanted everyone to know he was a member of a special club. He was insistent his daughters told the nurses in the hospice where he spent his final days what he used to do. He was very proud of that."
Grahame is survived by his wife Hoa, son Tommy, and daughters Ursula and Laura. The PGA expresses heartfelt condolences to them and his other family members and friends.