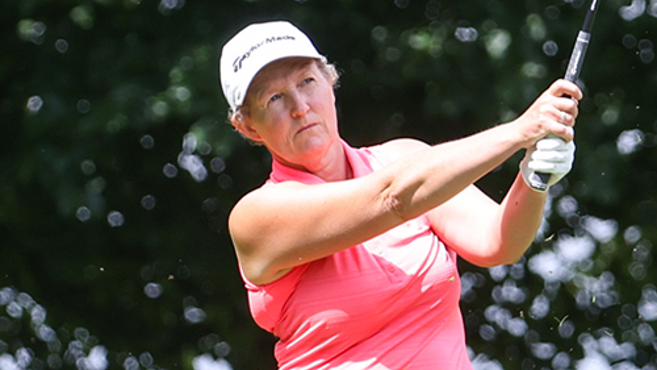 Ali Gray rediscovered her golfing mojo to make the long journey from Lancashire worthwhile by winning the OceanTee WPGA Series Ladies Pro-Am at Golf at Goodwood.
Gray, the inaugural winner of the WPGA Championship in 2002, showed signs of an upturn in form on home territory at Ormskirk when she finished third in the previous OceanTee WPGA Series event.
And she was clearly at home at the West Sussex venue that overlooks the English Channel as she negotiated a challenging course in one over par 73 to claim the £600 first prize.
"I've struggled a bit and am hopefully getting on the better side of it now," she said after finishing a shot clear of Ainee O'Connor and Order of Merit leader Maria Tulley.
"There were a couple of double bogeys in there but I'm pleased with one-over. I knew where I was going after having a practice round yesterday and it was definitely worth the five and a half hours in the car to come down."
The event featured the first ladies pro-am in the new look OceanTee WPGA Series and Gray teamed up with three Golf at Goodwood members.
"I played with three members from here and they were lovely," she added.  "They seemed to have enjoyed the day as well, which is the main thing. They've invited me to play again next year so hopefully I'll be able to come back."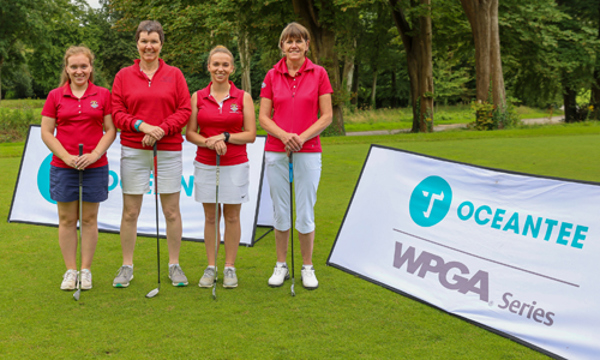 Dressed for success: Sundridge Park (from left) Nancy O'Connor, Jude MacKenzie, Ainee O'Connor and Anne-Marie Forrester
Meanwhile, O'Connor, who was making her debut in the Series, was somewhat compensated for her near miss by leading her trio of Sundridge Park Golf Club amateurs to victory in the pro-am.
The quartet amassed 87 Stableford points to finish six clear of Tulley's team from Studley Park Golf Club and O'Connor said: "We dovetailed really well. If one of us wasn't having a good hole the others came in and that's what did it for us.
"The amateurs played really well and I loved the pro-am aspect of the event. It was a nice and relaxed way of playing and it was fun to get some of the ladies out who support you."
CLICK HERE for a full list of scores