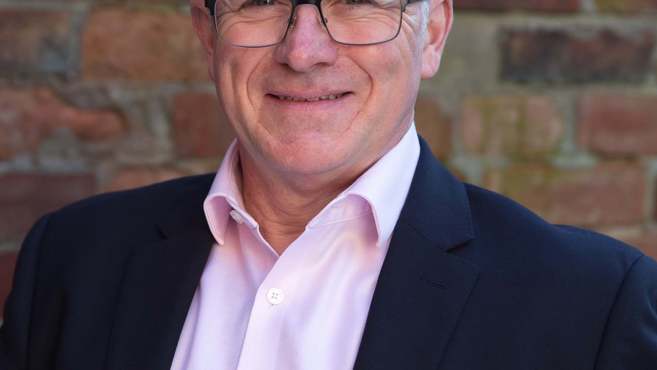 GreenClub has named a new captain's pick with Ryder Cup experience to add to its wealth of management expertise.
Mike Gray, formerly commercial director of The PGA and assistant Ryder Cup director, has been appointed as UK business manager for the company which builds partnerships with golf and leisure venues to generate their own energy from on-site solar installations.
Launched late last year, GreenClub is already in talks with more than 100 golf clubs and venues eager to reduce energy costs and generate vital new revenue streams in progressing towards carbon neutrality. As a principal partner of The PGA, Open Championship and Ryder Cup venues have already expressed a keen interest with many more potential projects due to come on stream this year.
Having held a number senior roles in the golf industry and beyond, Gray joins chief executive Liam Greasley and fellow founders Paul Cuddy and Karl Gallagher as GreenClub prepares for an exciting 2021 with a number of high-profile projects set to be announced in the coming months.
Amid a surge of interest since the company launch, Gray will be in charge of UK enquiries, while Dublin-based Paul Cuddy will take on similar responsibilities in Ireland.
Gray said: "I was really interested when I first heard about the company and the potential. I saw this as a unique as an opportunity to get back into the golf industry with a company which has some exciting plans for the future.
"Golf enjoyed a honeymoon period over the past few months when people have had more opportunity to play. The challenge is when the other competing activities are more readily available again and retaining that interest for many clubs and protecting those revenue streams.
"As we know, plenty of clubs have struggled in recent times in generating revenue and GreenClub is all about providing a sustainable future, both in financial terms and environmentally in reducing the carbon footprint.
"I have built many long-standing business relationships in the past and it will be great to connect with some of those again as well as forging new partnerships along the way."
Greasley added: "Mike is a fantastic addition for us. He has lots of experience in the golf industry and is on the same page in terms of our own ambitions for the company."
 "It's an exciting period for everyone at the company and even more so as we begin to see some of these projects coming to fruition."
CLICK HERE to find out more about GreenClub.