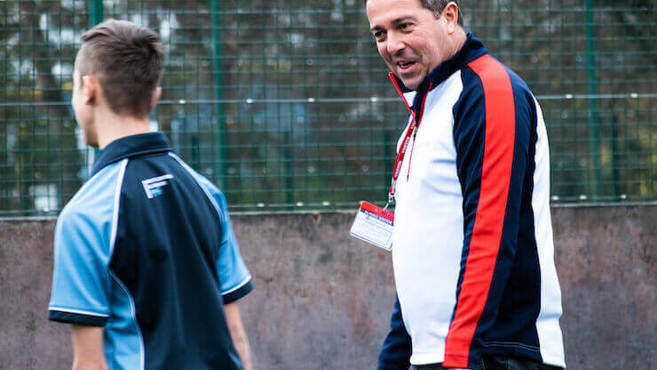 PGA Member Steve Hall's fantastic support of NHS workers and young people during the COVID-19 pandemic saw him finish in the top three of the 'Inspiration of the Year' category at the Sport and Recreation Alliance Community awards.
For his innovative work, Hall was deservedly one of 125 VIP guests in Coventry back in March for the Sport and Recreation Alliance Community awards, which celebrate community sporting champions.
He offered free golf membership to a total of 136 NHS staff and gave them the warmest of welcomes as they started, or returned, to golf. Of that number, 30 have taken the opportunity to rejoin this year.
Hall's work in supporting young people is also well known in Suffolk. In November, 2020 his golf course was closed again in the second lockdown and faced poor weather in the December. Far from becoming disgruntled, Hall used his spare time productively and offered some ground-breaking coaching to local schoolchildren in Bury St Edmunds.
Working with the Golf Foundation and mental toughness experts Yeast Ltd, Hall lent his junior coaching expertise at County Upper School in an innovative new PE programme – called Unleash your Drive – that teaches confidence, concentration and emotional control through a fun introduction to golf.
Hall provided four weeks of golf activities to a group of Year 9 pupils, interspersed with techniques on keeping calm under pressure, reflecting on good and bad shots and learning how to focus on the task at hand.
Hall also helped the Golf Foundation test its new 'Golfway' equipment at Horringer Court Middle School; research that helped lead to the creation of the charity's new Primary School Programme.
Commenting on his award, Hall said: "I really enjoyed being part of the wider sports industry for the day and hearing about the amazing work that different organisations are involved in, particularly around young people which is close to my heart.
"I'm really passionate about growing golf and enjoy working with the Golf Foundation, whose life skills programme is practical and easy to deliver."
Brendon Pyle, Chief Executive of the Golf Foundation, added: "It's great for golf to be recognised in the sports industry for its role in helping the wider community – we need more coaches like Steve to make a difference to young people's lives."
CLICK HERE or on the link below to watch a short film about Steve Hall's work.