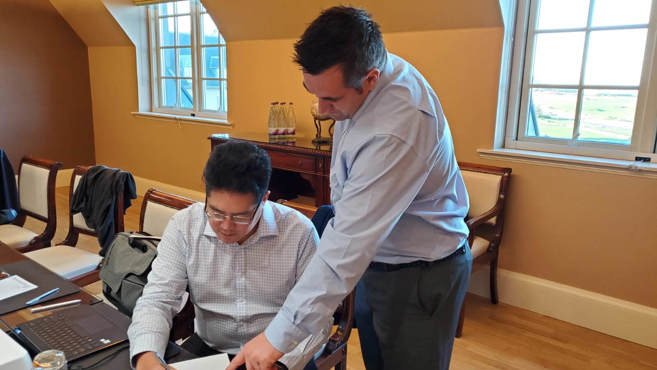 Mark Henderson has demonstrated the variety of roles PGA Professionals fulfil in the golf industry by playing an integral role in the acquisition of Fairmont St Andrews by a group of Hong Kong based investors.
Henderson, 38, has been based in Asia for more than ten years and has worked in a number of roles at a variety of internationally recognised golf facilities, including Pacific Links (China) and Mission Hills Group (China), and more recently GOLFTEC as a PGA Fellow Professional.
In 2018, Henderson decided to take his experience in international business management to the next level and is now Managing Director of Great Century, a newly found company set up to identify and manage golf and hospitality investments globally, and a Director of St Andrews Bay Development, otherwise known as the Fairmont St. Andrews.
 "I decided to work towards setting up a new company that would invest into the industry," Henderson explained. "Being based in Hong Kong and China for several years allowed me to create a valuable network of businessman with an interest in the golf and hospitality industry."
"One of my prominent clients at the time offered to discuss and look at opportunities, so 2019 was an exploratory year, searching the industry for investment opportunities globally. Our focus was on more prestigious assets that have future growth or development opportunities."
By the summer of 2019, Henderson was backed by two influential businessmen in Hong Kong and in a position to align a joint venture creating Great Century. He is now managing director of the company and leads it with support of the joint venture partners and their respective conglomerates.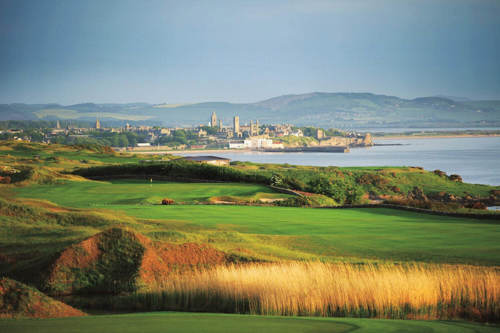 In November last year, through his own network of PGA Professionals, Henderson played a pivotal role in the acquisition process of Fairmont St Andrews – one of Scotland's most prestigious golf resorts.
Henderson continued: "The process was an intense one because we had a short deadline to meet.
"We created a team for our due diligence process which consisted of several professional firms from asset managers, lawyers, planners, financial accountancy, investment bankers, golf management groups, building surveyor's and environmental specialists, as well as our specialists from investment partners.
"My role was coordinating all the due diligence and sitting with our executive director who has led many large M&A through the years to execute the acquisition and finally negotiate the deal. The asset is daily operated by Fairmont, part of the Accor family."
Great Century now have big aspirations for the Fairmont. Henderson added: " Set on a 520 Acres estate with a unique coastal setting, The hotel boasts 211 rooms and also two manor homes so a total of 219 keys, a fantastic spa and 5 gourmet experiences.  It has hosted European Senior Tour events in the past and currently works closely with the R&A on the Final Qualifying for the Open Championship. This is a great venue for PGA professionals to take groups for camps and really enjoy the home of Golf'
"We feel with our long-term vision and constant demand for golf & hospitality tourism in Scotland, this was a great opportunity to start our portfolio of golf and hospitality assets for Great Century.
"We plan to continue and build our investment portfolio, we would look at investments globally especially in Asia, Europe and also North America."