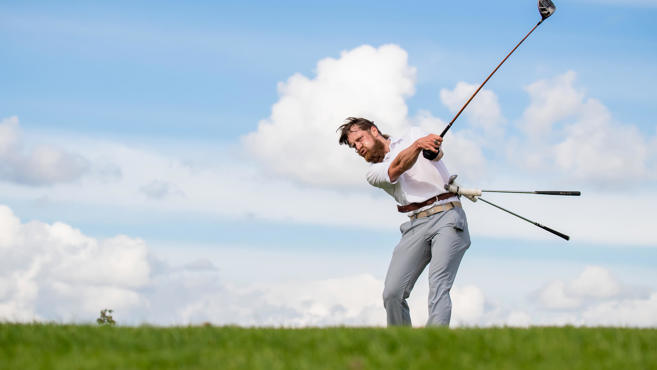 One golfer who cannot be pulled up for slow play is PGA Professional Robert Hogan.
The Irishman, who is based at Dundrum House Hotel Golf & Leisure Resort in County Tipperary, could claim to be one of the fastest golfers on the planet having won the won the Speedgolf World Championship twice in 2013 and 2015.
Seven years on from his last world title, Hogan was back on the winner's podium again after winning another major speedgolf tournament in America.
Hogan, who is the only golfer to win the speedgolf world title twice, claimed top prize in the Speedgolf Sacramento Open at Bing Maloney Golf Club, California last month.
The 36-year-old ran the course in 35 minutes and 46 seconds, shooting a score of 83, which put him ahead of former Canadian tour player Steve Vancil and 2016 world champion, Jamie Young.
In a bid to promote the sport back home, Hogan is now planning to hose the first Speedgolf Irish Open at his hometown club from 5-6th September, 2022.
"It was great to return to the states after a couple of years off," said Hogan, who began playing speedgolf in 2012. "Crucially, I have secured commitments for about eight American players to travel to Ireland and in the Irish Speedgolf Open.
"Many of them will stay on and play the British Speedgolf Championship as well that weekend. I have won the British Championship twice myself and I would love to make it three!
"Through my social media and Speedgolf exploits, I hope to have tons of people taking part in our Irish Open and for that to extend all over the world!"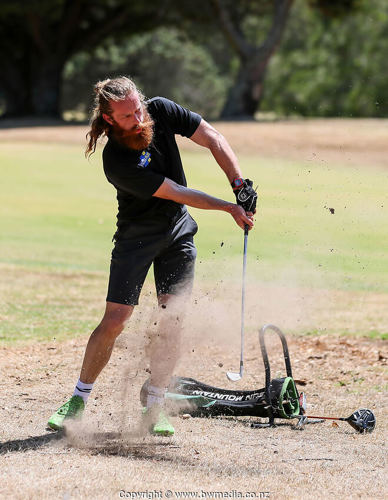 Speedgolf is an up-an-coming format of golf which combines strokes played and the time taken to complete the round.
Each shot is 60 seconds and the total number of shots is added to the time it takes a player to complete their round.
Fellow PGA Professional Luke Willett is also a keen speedgolf enthusiast and is the current British SpeedGolf champion.
Hogan was in action again this month as he finished runner-up in the New Zealand Speedgolf Championship, where he was sponsored by New Zealand-based company Iscar Plus. Jamie Reid won that event and in the process recorded a new speedgolf record score of 100.18 (69 and 31.18 minutes).
He added: "My first round of 73 in 33 minutes (106) is my new personal best, eclipsing my previous best of 77 in 33 (110) set at the British Championship in 2015.
"I was playing speedgolf in charity exhibitions on my own in Ireland in 2008 before my competitive career began four years later after I qualified to play in the Mike Zeizer backed Speedgolf World Championship. 
"Speedgolf will grow in popularity once we get the right company behind it who can find players to showcase the game around different countries."
To find out how you can get involved with the Speedgolf Irish Open or to find out how to introduce speedgolf at your club email Robert Hogan robshogan@hotmail.com.