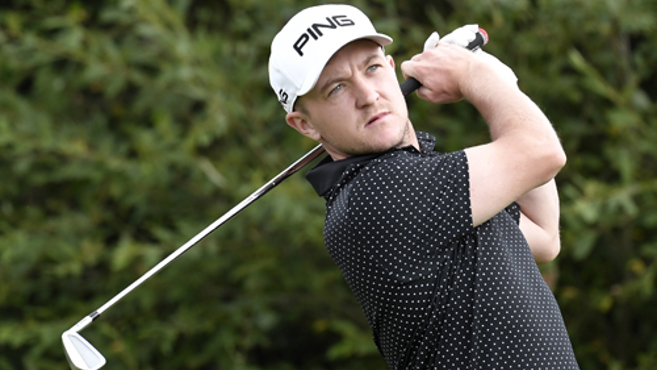 When it comes to local knowledge, Richard James is likely to be the best-informed among those bidding to win the Asbri Welsh PGA Championship at Aberdovey Golf Club this week.
James, who partnered compatriot Matt Moseley to victory in last month's Golfbreaks PGA Fourball Championship, spent six years at the club before joining Tour Fit Golf at Ashburnham Golf Club in June.
"Initially I was attached to the club when I played on EuroPro and Challenge Tours," explained James, a PGA Trainee. "Then I spent two years there doing my PGA training.
"It's a very special place for me. The members were fantastic to me and interested in how I was doing on tour – I'm sure they will give the players in the Welsh PGA a warm welcome."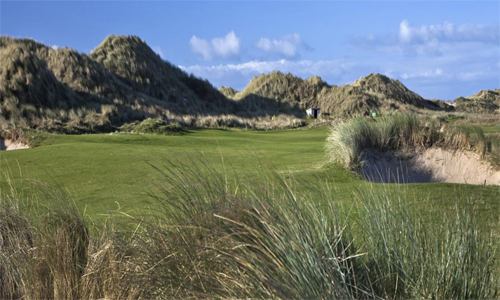 Whether the course (above) is as welcoming to the 68 competitors, however, is very much in the hands of Mother Nature.
"It's a great golf course with a good mix of holes," James added. "I'd describe it as a tee shot golf course – if you hit the ball well off the tee and are aggressive there are opportunities to score.
"The greens are also large so there's room to play with as long as the putter is working but, like most links, it's a totally different course when the wind is blowing.
"If it's flat calm, as it was last week when I played a practice round with Andy Humphries, the head pro and my old boss, there are plenty of opportunities to score. But that all changes if there's a wind."
James goes into the event buoyed by long-time friend Moseley and his victory in the  Golfbreaks PGA Fourball Championship at Carden Park.
Not only was the event's better-ball format a relatively new experience for James, so too was playing competitively.
"The format was pretty new to me, and I haven't played much lately because I've been coaching," he added.
"Matt and I dovetailed well and I played some nice stuff. As always with golf, there are areas you feel you can improve on. I really enjoyed playing and am looking forward to going again at Aberdovey."
James will need to reprise the form he produced at Carden Park to remain in contention for the £1,500 first prize and add his name to a list of champions that includes Ian Woosnam, Brian Huggett, Sid Mouland and Craig Defoy.
Mouland won an event that was first contested in 1904 on six occasions, twice as many as the most successful competitor in this year's field, Sion Bebb.
Bebb, who claimed the last of his three titles at Celtic Manor in 2017 and will be bidding to finish as the leading senior for the third year running, is one of six former winners in action at Aberdovey.
He will be joined by defending champion Tim Dykes, Mark Pilkington and Toby Hunt, who have been drawn together in the first of the two rounds, Richard Dinsdale and Lee Rooke.
Dinsdale will be representing Asbri Golf, the tournament's headline sponsor for the tenth year in succession.
CLICK HERE to access the tournament scores