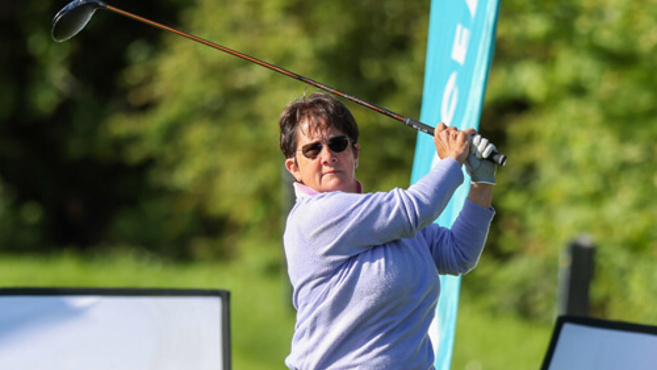 Alison Nicholas drew on her vast reservoir of experience and local knowledge to win the opening event in the OCEANTEE WPGA Series at Redditch Golf Club.
The 1997 US Women's Open champion and two-time Solheim Cup captain, who is the head teaching professional at the Worcestershire venue, posted a one-over par round of 74 to finish a shot clear of Abigail O'Riordan.
In contrast to her conqueror, O Riordan, a Year Two PGA Trainee attached to Royal Norwich Golf Club, is not long into her golfing journey.
And it needed Nicholas to turn back the clock and produce a shot typical of her glory days to deny her 21-year-old rival a share of victory.
It came at the par-five 18th where Nicholas executed a lofted approach shot that landed in the hole but refused to stay there. Nevertheless, it nestled sufficiently close to set up the decisive birdie.
That proved to be her solitary birdie and reflecting on her round, Nicholas said: "It was a tough day. There was a breeze, the greens were quick and good and it's quite a tricky golf course but it's in superb condition.
"I got off to a good start and should have been two-under on the front nine but didn't hole any putts. I managed to get a birdie on the last when my ball apparently went in the hole and came back out again.
"Although it's my home course, I don't play it a lot. I know the front nine better than the back. But I made an effort before this and played the back nine twice just to get used to it.
"I played OK and I probably know it better than anyone else in the field. It's a bit quirky so it's easy to make mistakes if you don't know it. I also had some great support from the members – everyone has been fantastic here. It's been a great day."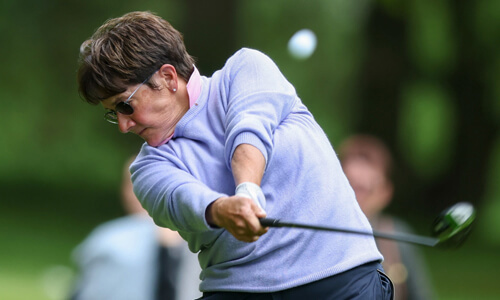 In addition to claiming the £700 first prize, Nicholas is the early leader of the Order of Merit, the victor of which earns a place in the Great Britain and Ireland team that will contest the Women's PGA Cup in the USA in October.
Nicholas is keen to earn selection and added: "I'd love to play in that event. Obviously, that's a goal but there's lots of things that can happen between now and then.
"I'll keep working on my game and I'm playing in the US Seniors in August. I'm doing a lot of fitness work as well, but I had Covid recently and had to cut down on that. But I'm alright now and this is a great start for me."
O'Riordan was also pleased with her start and said: "I warmed up for the season by playing in the Rose Ladies Series and I'm happy with how it went today."
As well as coming within a birdie of claiming her first OCEANTEE WPGA Series victory, O'Riordan also had the satisfaction of finishing a shot clear of defending champion Keely Chiericato and 14 times LET winner Catherine Panton-Lewis. She was also three ahead of Holly Morgan, who was making her first appearance in the Series since winning it in 2019.
CLICK HERE for a full list of scores.