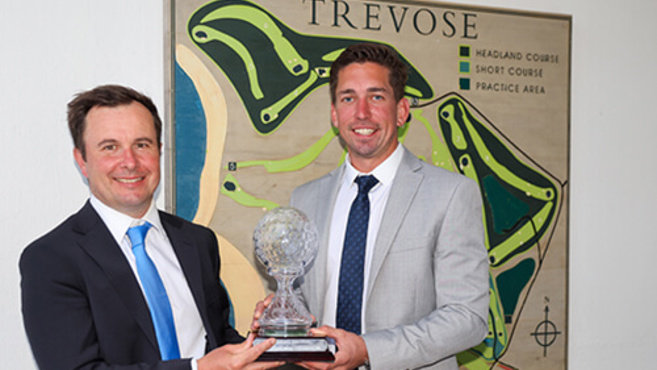 Matt Cort and Ashley Mansell had to settle for a share of the spoils in the Carlsberg Marston's PGA South West Cornish Festival after experiencing contrasting fortunes on the closing holes at Trevose.
Cort, a member of Great Britain and Ireland's victorious 2017 PGA Cup team, had begun the last of the Festival's three rounds co-leading the 114-strong field with Ben Amor on nine-under, two shots clear of Mansell.
That advantage had increased to four after Mansell dropped a shot on the outward half and Cort birdied the par-five 10th.
The pair traded birdies on the par-three 11th to maintain the four-shot difference but a brace of bogeys for Cort and pair of birdies for Mansell thereafter resulted in them posting nine-under par totals of 204 and earning £2,437 each.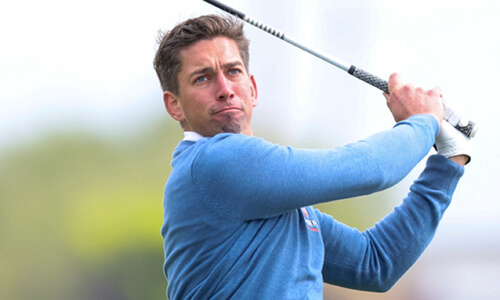 Reflecting on the change in fortunes over the final few holes Mansell (above) said: "I played pretty solid today but after hearing Matt was two-under after 11 holes I thought second place was the best I could do. So yes, it was a big change of events which I didn't expect.
"I finished second in this event a few years back so it's good to go one better."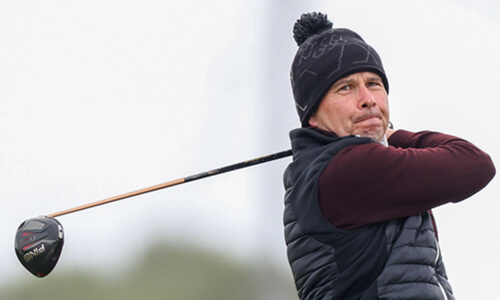 By contrast, Cort (above), who represents Beedles Lake Golf Club in Leicestershire, had won the event twice.
"I was going for the treble, I guess," he said. "It's always a good week. Where I'm from in the Midlands we don't get to play links that often and it's nice to start the season with a good result.
"I'm playing in the PGA Play-Offs in Ireland next week, so this has been the perfect preparation."
Mansell, who represents Clevedon Golf Club, will also be heading overseas, albeit somewhere more distant than his co-victor.
"My next event is US Open qualifying in Miami and I fly out on May 8," he explained. "I take the view that if I don't give a go now, I'll never will."
In addition to finishing joint first in the event for PGA pros, Cort led his trio of amateurs comprising Lorne Smith, Dean Briggs and Arthur Fisher to victory in the team event. The quartet amassed 273 Stableford points to finish eight ahead of the 100-plus strong field.
Meanwhile, in the main event Marlborough Golf Club's Amor and Barry Austin of Downes Crediton Golf Club tied for third place. The defending champion, 1993 Ryder Cup star Peter Baker of South Staffordshire Golf Club was tied-fifth after posting the best round of the day at Trevose, a three-under par 69.
CLICK HERE for a full list of individual scores
CLICK HERE for the full list of team scores