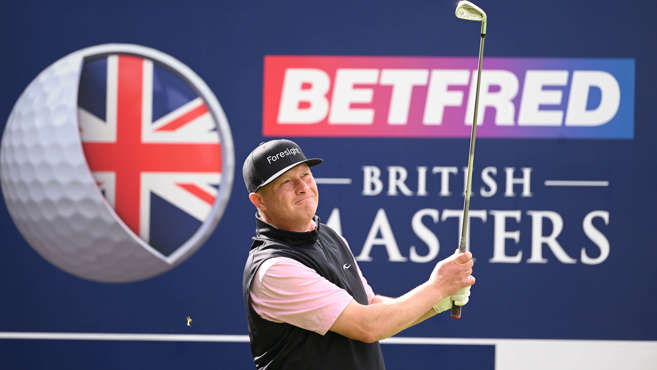 Greig Hutcheon may be inching towards his half-century but the Aberdonian is certainly not winding down.
In fact, the Tartan Tour stalwart now has a jam-packed diary that would make a socialite look short of engagements.
Hutcheon's victory in the PGA Play-offs last weekend was rewarded with a whole host of lucrative DP World Tour starts as the 49-year-old earned the opportunity to compete for a chunk of a combined purse of some £10.5m over the next couple of months
The Torphins pro is currently in action at the PGA's HQ at The Belfry for this weekend's Betfred British Masters. Despite getting the chance to mix it with the cream of the crop on the main tour, Hutcheon certainly won't be forgetting the bread and butter.
"I'll be there for the 36-holer at Stirling next week," he said of the latest Order of Merit shoot-out on the Arnold Clark Tartan Tour. "There's a lot to play in this season. The Tartan Tour has been very kind to me over the years and I'm always more than happy to support it."
The DP World Tour outings are a nice bonus for this feisty competitor who was a three-time winner on the second-tier Challenge Tour and has had numerous appearances on the main circuit down the seasons.
"It's like a step back in time and it's lovely to see some old faces again," added Hutcheon, who is a good friend of reigning British Masters champion, Richard Bland.
"It's a wee bit of a shock to the system, mind you. I've been thinking about the possibility of the Senior Tour and that's what I've been working towards. Now, though, I've got a big platform to play on and I'm going to have to really sharpen my game up to survive among these young kids for half a dozen events.
"If you want to survive out here you have to make cuts. That's no different to when I was on tour years ago. That's the challenge again now and it's a real treat for me at this age."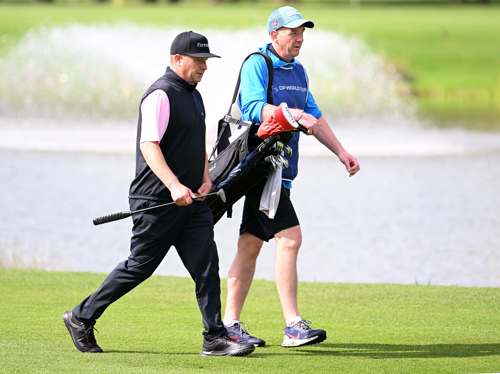 The prospect of a fresh career chapter on the over-50s scene has given Hutcheon a new goal to aim for even though qualifying for the golden oldies circuits in Europe or the US is a mighty task akin to scaling Mount Everest in a pair of sandals.
 "There are just five spots available for each tour at the qualifying schools, so only 10 spots worldwide," he added. "It's a pretty daunting prospect. Someone described it to me as 'a fairly poor retirement plan'."
A multiple winner at various levels as a professional, Hutcheon knows he will have to confront the diminishing of his competitive powers eventually.
"It just popped into my head the other day," he reflected. "50 is just around the corner and I might, realistically, only have five or six years of tournament golf left. You can see the chequered flag, the end is coming. It's quite sad.
"I've played competitive golf all my life. Whether it's on the main tour or at the Dalmuir Pro-Am, it's all competitive stuff and it always gets the juices flowing.
"I'll embrace the challenge and hopefully this run of tour events helps me sharpen up my game to get one of those cards for the seniors. This will probably be my swansong on the main tour so I'll enjoy it. And hopefully I can enjoy competitive golf for a bit longer too."