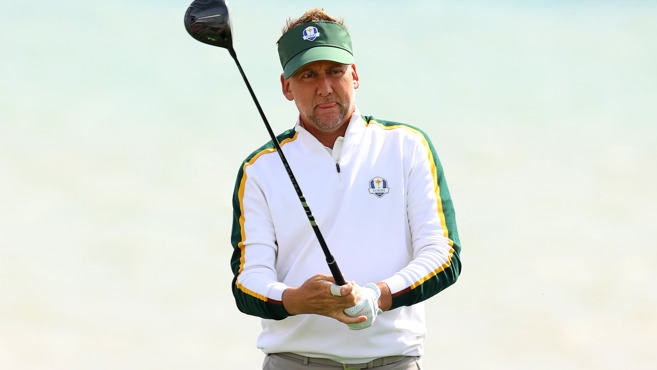 PGA Member Ian Poulter admits Europe go into the Ryder Cup this week at Whistling Straits as underdogs but is confident Pádraig Harrington's team has enough quality to bring the famous trophy back across the Atlantic.
The Englishman, who began his career as a PGA Assistant back in the early 1990s, has been a talisman for Europe since making his debut in 2004, winning the trophy five times in his six appearances and racking up 15 points along the way.
He has picked up nine of those points in the United States, claiming one on debut at Oakland Hills, four in a losing effort at Valhalla and four as he set the ball rolling for an amazing comeback at Medinah in 2012.
With very few European fans expected to make the trip due to ongoing Covid-19 travel restrictions, the American crowd will be able to make their presence even more keenly felt, but Poulter is relishing the potential atmosphere come Friday morning.
"It's a great buzz," said Poulter, who was the recipient of the PGA Recognition Award in 2016. "You only have to look around and all the grandstands are red.
"Everything that you look at, the fans, 98 per cent are obviously going to be US fans this week. It's difficult from start to finish. It's hard. It's not easy to play away from home.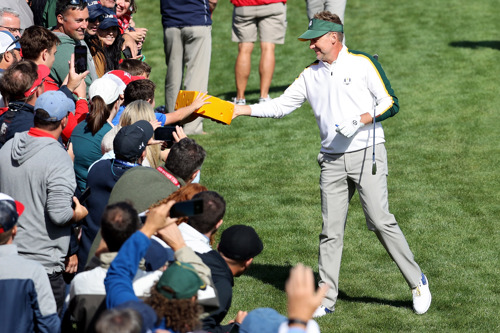 "As much as we feel comfortable as a team, to know we're underdogs, to know that we have to play extra special this week to get the job done. It feels pretty rewarding at the end of the week if we can get it done.
"The US fans have been brilliant to far, they really have. They're wishing me well, not too well, but they're wishing me well, which is quite nice. That hasn't always been the case but so far so good."
Poulter's only defeat in the Ryder Cup came in Kentucky 13 years ago and while he had a personally successful week, he admits he would happily go home pointless if he gets to lift the Cup.
"That was miserable," Poulter said of Valhalla. "Even though I think I picked up four points that week, it meant nothing.
"To have a personal kind of individual week, which this is not individual at all, it means nothing. To go 4-0 and lose is pretty depressing. You'd rather go 0-4 and win.
"If that played itself out this week, I'd still be pretty happy on Sunday night if I was to play it out that way."
CLICK HERE for news and updates for the European Ryder Cup team at Whistling Straits.