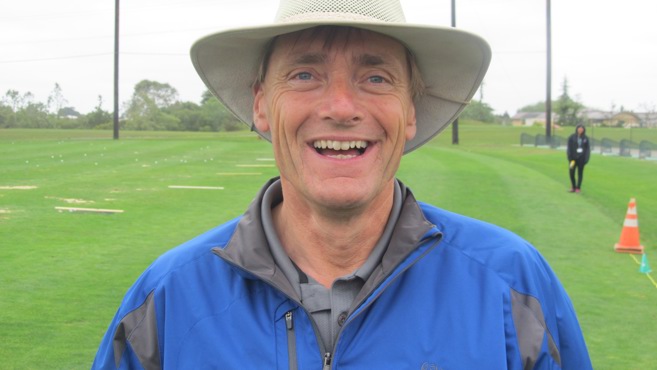 Nick Nelson, the CEO of Future Citizens Foundation First Tee in Monterey County, California, talks about his career trajectory and his current role overseeing local programmes that introduce golf to America's younger generations
What has been your career path to date?
I grew up in Dorset and after leaving school at 16 I turned pro and started my golfing career as the assistant professional at Broadstone Golf Club under Peter Ward, where I also learned the art of clubmaking and repair from renowned golfer and clubmaker Eddie Le Sueur.
I emigrated to the United States in 1979 in the hope of playing tournament golf. After a few years I was hired by Pat Simmons of golf equipment brand Tiger Shark and helped set up the company's sales territories. I co-founded my own golf club manufacturing and design company and then moved to Monterey after selling it.
After that I set up the Monterey Junior Golf Academy and joined Bayonet & Black Horse Golf Complex in Monterey as Director of Instruction. In 2004 I assisted the Monterey Peninsula Foundation establish First Tee Monterey County, and two years later qualified as a First Tee Coach, a National Trainer in 2007, and was recognised as a Master Coach in 2009.
What is the remit of your current role?
My first position for First Tee was Programme Director in 2004. I was promoted to Executive Director in 2015, and after a Board of Directors meeting in April this year, I was voted as CEO of the Future Citizens Foundation (FCF).
FCF is a California-based, non-profit corporation with an annual budget of nearly $4 million and is the umbrella corporation for First Tee Monterey County, Taylor Farms Center For Learning and Pay It Forward Scholarship and Mentoring programme. I oversee these three distinct programmes, which positively impact the lives of over 10,000 young people between the ages of five and 24 every year.
First Tee teaches children valuable life skills and core values through the game of golf positively impacting young people's lives at its own 9-hole golf course with its signature daytime programming. Taylor Farms Center For Learning is an after-school, college and career preparation program, and Pay It Forward awards four-year scholarships to a local California State University, managing and mentoring each scholar.
I have full fiscal management of the corporation and I am responsible for the day-to-day operations and legal compliance of the organisation. I answer to a 19-person Board of Directors.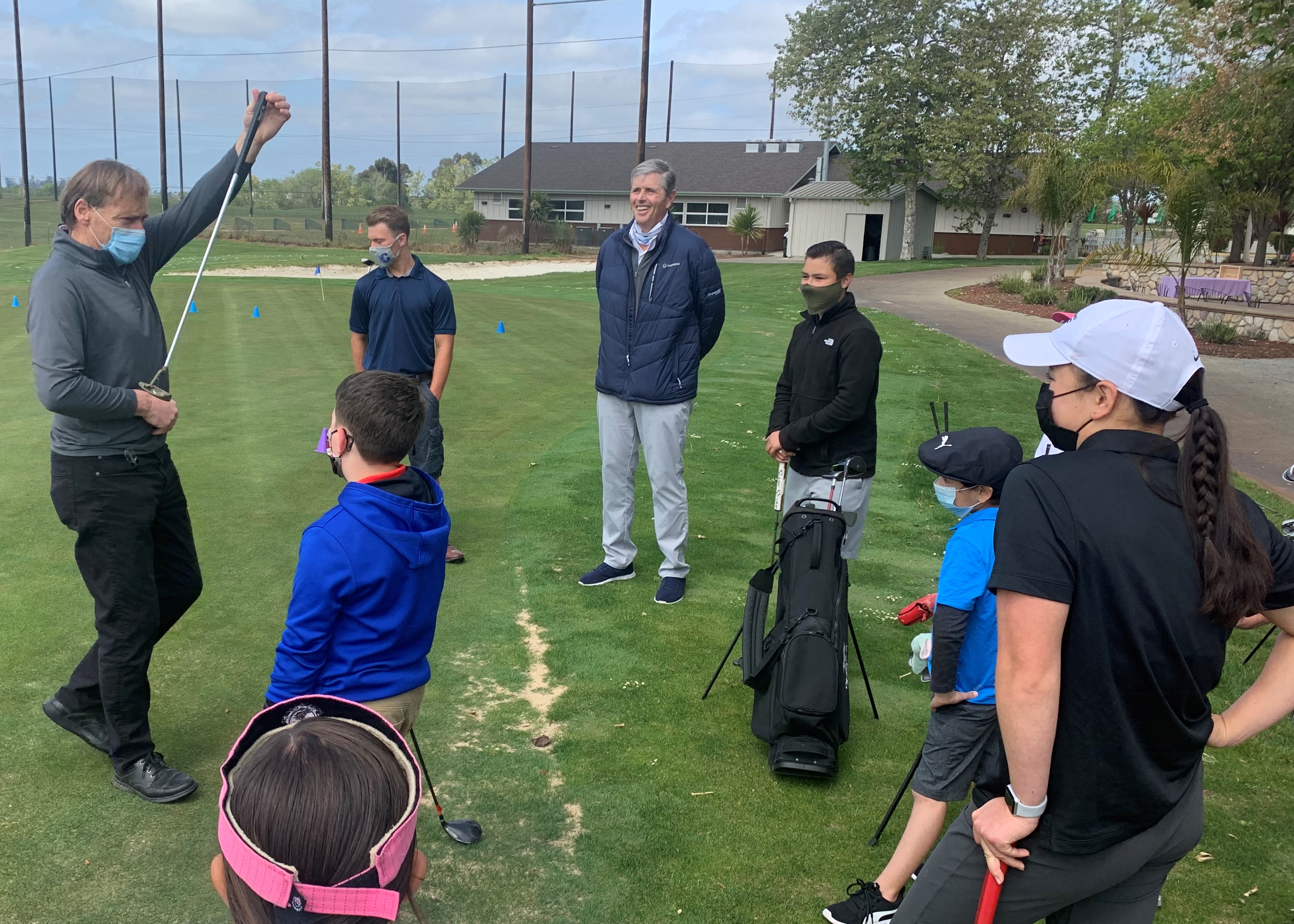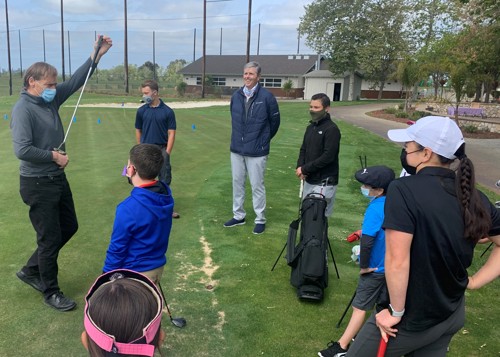 What targets, if any, have been set in the short, medium and long term?
First Tee currently operates its own 9-hole golf campus and conducts programming at another 9-hole course in the southern part of the county. Short-term goals are to return to pre-covid programming in September 2021. Medium- and long-term goals are to build a new facility, renovate and upgrade the second facility and increase the overall impact on over 30,000 children's lives a year.
What are the most challenging parts of the job?
Working in an office that is not located at a golf course! For my entire life, I have worked at a golf course, and our corporate offices are in the centre of the town, a few miles from our golf facility. I am used to seeing hundreds of children laughing, playing golf and having fun out of my window, but now I see a parking lot and local burger restaurant.
New challenges arise each day, so I have to be able to change direction in a moment. Prioritising is a daily responsibility, so being flexible is one of the keys to success. Fortunately, my golf career has set me up for success in this area. No round of golf has ever been boring for me. I have had to adjust my game plan for mishits, bad bounces, weather, playing conditions, lies etc.
And the most rewarding?
The most rewarding part of the job by far is seeing young people's lives change for the better. Whether it is in the form of young children learning how to respect others, or staff members learning how to respect their surroundings or young adults learning how to respect themselves, it happens day in and day out at First Tee.
This impact has spread throughout the community. For several years Monterey County held the painful title of leading the State of California with the most amount of youth homicides per year. However, that number has been decreasing and First Tee has contributed to that success. It has also helped to increase high school graduation rates and lower absenteeism.
How easy has it been to settle into the country/local community and what's day to day life outside of work like?
When I first moved to Los Angeles at the end of the 1970s, it was very different to life in rural England. I could barely understand the language! But I made a decision to follow the old saying 'when in Rome, do as the Romans do', and I have not found it difficult to adapt to a new life. Before leaving England, my dad told me that the worst thing was to get homesick, and he said the only way to avoid being homesick was to stay busy. I have remained busy my entire life. I am now a US citizen and my wife and two children are all American.
From my experience, Americans work hard and they play hard, and I do the same thing. We play golf, travel, spend time with friends and fix up houses. We always take a family vacation every year, and we also go away on family weekends. Our teenage children still enjoy travelling with us and it keeps us close.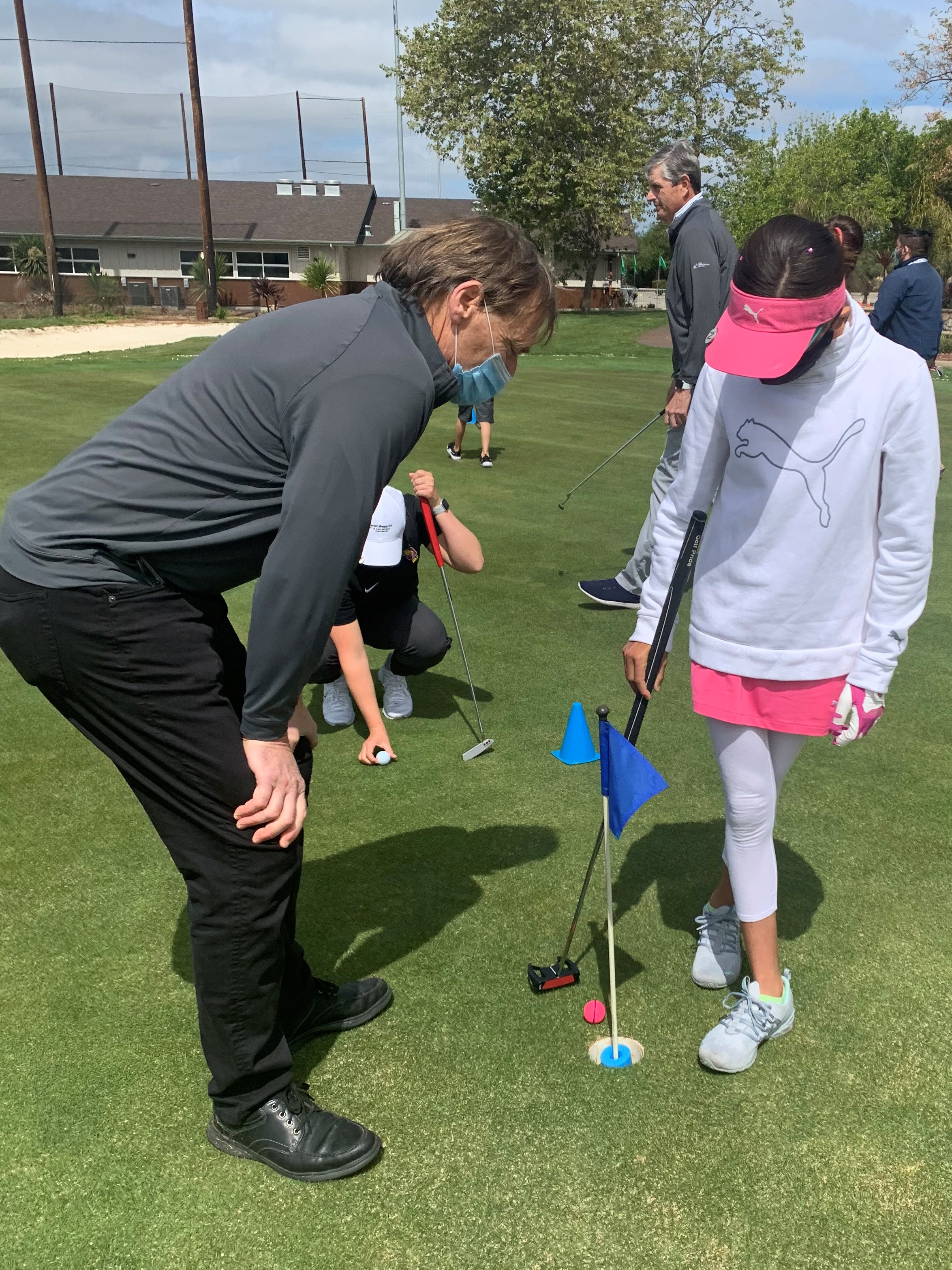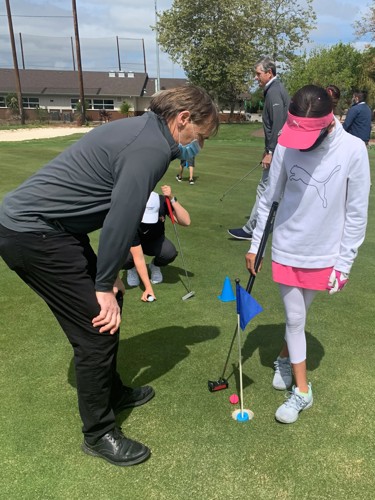 Who have been your biggest professional influences?
My first boss and coach Peter Ward, provided the foundation for my understanding of the game of golf, coaching and managing a business. To this day I still share stories about my own game development from my days at Broadstone that Peter created.
When I first arrived in America, I knew no-one, but I followed the advice from my dad, who told me that my business was golf and I had to get to a golf course as soon as I could. When I pulled into the first golf course, I met a man who was a retired vice president of a large US corporation. His name was Marv Risley. Marv became my 'American Dad' and he helped me to navigate the new land that I was in. He helped to teach me how to understand Americans and how to succeed in America.
What advice would you pass on to other PGA Members who may be interested in following a career in your area of work?
Never take no for an answer! I have lost count of the number of times that I have been told 'you can't do that' or 'that will never happen'. I have even developed a reputation among some who dismiss 'Nick and his crazy ideas'. Well, my ideas may sound crazy for some, but to me they represent vision and dreams, and without those how can we accomplish anything?
Even when I was at an event with First Tee, I was asked what I wanted to accomplish and I replied: "To lower the crime in our community". One person responded mockingly 'fat chance of that happening'. Well, guess what, that crazy idea has happened, and I am sure that the young people who are on a different path, or who are still alive are grateful to First Tee for not having a give-up attitude.
For more details on Nick Nelson's work with the Future Citizens Foundation and the First Tee Monterey County, visit www.fcf-ca.org or www.firstteemontereycounty.org. If you'd like to get in touch with Nick, he can be reached via email at nnelson@thefirstteemc.org.