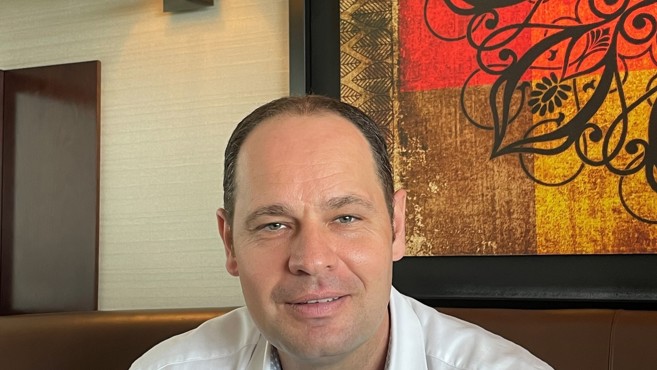 Steven Munro is the Commercial Director at the Abu Dhabi Golf Club, UAE. He explains his career path and how he landed his current role at one of the most recognisable courses in the world.
What has been your career path to date?
I started studying Golf Management at the University of the Highlands and Islands in 2001 and during my final year I completed a 14-month golf management placement at Gleneagles, where I was exposed to all areas of the business. I subsequently moved to Bahrain to work under the leadership of Michael Braidwood at The Royal Golf Club (formerly Riffa Golf Club) as Golf Operations and Events Manager, before moving to the UAE in 2009 to pre-open and setup the golf operation at Jumeirah Golf Estates as Operations Manager. I then moved to Abu Dhabi Golf Club in the same role to work under Troon Golf. 
In late 2012, I moved away from Club Management to become Tournament Director for the UAE PGA before becoming CEO two years later, where I grew our patronage significantly and created financial stability for the organisation.
 In 2016 I started to work as a consultant based in the UAE, but working globally utilising my extensive operational knowledge to benefit hotels, clubs and resorts in Europe, the Middle East, the Caribbean, and in the UK & Ireland.
During this time I completed my MBA through Strathclyde University in Glasgow to allow me to build on my experience operationally and further enhance my career development. During the pandemic, my consultancy work slowed down and I have used this time to study further to include asset management, as well as project management, before deciding to move back into golf club management.   
How did you find out about your current role and how long have you been in it?
I actually approached the new ownership at Abu Dhabi Golf Club to discuss the vision for the club going forward and became very excited about the plans that were shared at the time. I delivered some consultancy work for the ownership committee and things progressed from there. I have now been employed since mid-May.
What is the remit of your role and what does a typical day involve?
As Commercial Director I am essentially responsible for all sources of revenue generated at the golf club. We are in the process of building and training a team worthy of such a facility and aim to take the quality of the product and service to a new level.  As a semi-private members' club we have to focus and creating the correct balance between member and guest play and also visitor play through our local markets, as well as international markets once travel restrictions lift, which will hopefully be in the near future. 
Currently my role is a combination of planning for travel opening up; working closely with our onsite hotel to improve synergies and integration; building the correct team to deliver the vision of the club; creating strategies for membership and getting to know the membership and engaging them in the decisions made for the future of the golf club.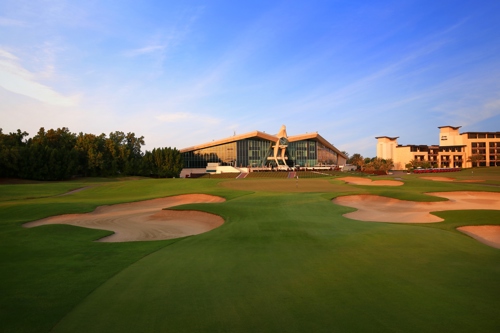 What are the most challenging parts of the job?
Currently the role is challenging throughout while we work towards finalising our plans going forward. Therefore, I would say creating the right balance between engaging with our membership on a daily basis and allocating the right amount of time developing our team and working on the plans for the club moving forward.
And the most rewarding?
Right now, this is most certainly working with our teams in the golf shop, membership and reservation departments to create an integrated team of relationship executives to work similarly to guest service agents in five-star hotels to deliver a completely unique service delivered at a golf club. The team is already rising to the challenge and exceeding all expectations.
How easy has it been to settle into the country/local community and what's day-to-day life outside of work like?
I have been based in the Middle East for 17 years now, so I have become well accustomed to life in this part of the work.  I love spending my free time with my wife and three young children and taking them to theme parks or going sailing around the islands of Abu Dhabi. 
Who have been your biggest professional influences?
I have been extremely fortunate to have been mentored by some of the best people in our industry. Michael Braidwood and Phil Jones have always been amazing support to me since I left the UK in 2004 and are always there to bounce ideas off and share experiences with me. Having experienced PGA and industry professionals as a support network is invaluable when working overseas.  
What is the best piece of advice you've been given?
Phil Jones taught me to always deal in facts and to never let your personal opinion impact your judgement in any work decisions that you make. This piece of advice will stand the test of time. The other one that I stand by is that no matter how good or bad a working day gets, always make sure you have achieved something that day, however big or small.
What advice would you pass on to other PGA Members who may be interested in following a career in your area of work?
Work hard, network and don't be shy to ask for guidance from fellow professionals. Although I feel the industry has changed in recent years and arguably career opportunities may be harder to come by, there are still great career paths in this industry, but you need to be hungry, hardworking and ambitious.   
What's the one thing you wish you'd known earlier?
Covid has changed all our lives since March 2020.  The world has been turned upside down and had we known it was coming, things could have been very different.