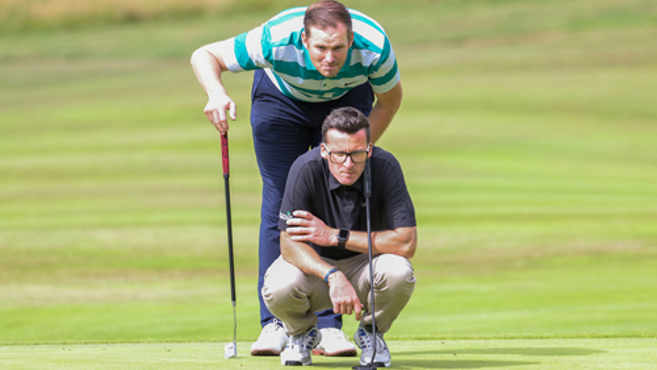 The upper portion of the leader-board with a round to go in the Golfbreaks PGA Fourball Championship at Carden Park has a distinctly cosmopolitan look about it.
Pairs from Ireland, England and Scotland are all at the sharp end vying to claim the £5,500 first prize.
And given the way scores in the better-ball format can change with bewildering rapidity, the Welsh duo of Matt Moseley and Richard James who lie tied sixth three shots shy of the lead cannot be discounted. Likewise, many other pairs in the chasing pack.
As things stand at the end of day two, however, Ireland, in the form of Brian Doheny and Steven Quinlan, are the leaders of the international pack. But only just.
Their nine under par round of 63 has taken them to 19 under for the tournament and a shot clear of the 72-strong field, 24 of which have survived the cut.
There was little hint during the front nine, however, that would be the scenario when they had completed their negotiation of the Nicklaus course at the Cheshire resort.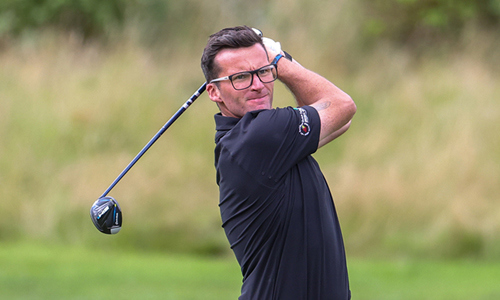 Five birdies in the last six holes transformed their round and Doheny (above) reflected: "It was a good round again and we dovetailed really well.
"I didn't have the best of starts but Steven rolled in a couple of putts. And when one of us was out of the hole the other one was in making par or a birdie. It worked well all day."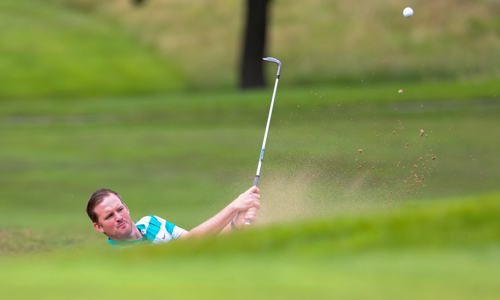 That harmony has been built up over almost a decade and Quinlan (above) added: "We've been playing fourball together for about eight years.
"We don't get to play together a huge amount on the regions but we play some casual rounds together. And it's nice to get out and play this instead of singles all the time. It's even nicer when we play well."
Their long association is eclipsed by a lack of an Irish winner for a dozen years, a drought they have not been allowed to forget.
Doheny, who represents Mount Juliet Golf club, added: "It was mentioned in our qualifier by one of the players we played with.
"He was in the last Irish pair to win it and suggested I needed to get my game in some kind of shape to bring it home.
"I wasn't having the best year on the region but Steven was playing well and I knew if I could find something we could back each other up. It would be nice to get it done tomorrow – hopefully we can bring it home."
The best positioned to stop them are two English duos, overnight leaders James Ablett and Adam Wootton and Mark Sandry and James Wiltshire.
The former followed their blistering first round with a relatively low key-key seven under and were indebted to an eagle at the par five 18th for remaining a shot off the pace. The latter, by contrast, moved into contention thanks to an 11 under par return, the day's best.
Meanwhile, Scotland, represented by Greig Hutcheon and Scott Henderson, are a shot further back level with 2008 champions, England's Jason Levermore and, flying the Welsh standard, Andrew Pestell.
CLICK HERE for a full list of scores