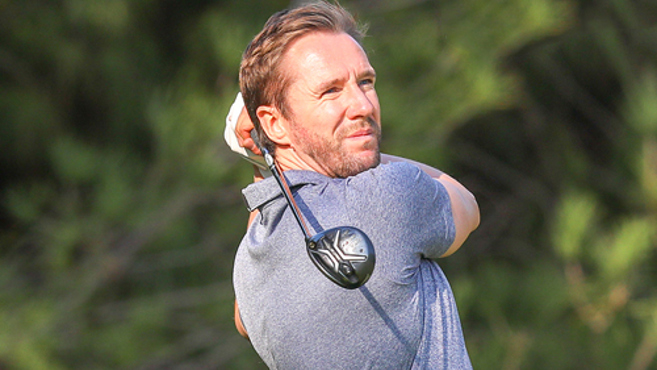 James Ruebotham and Robert Watson had two reasons to celebrate in the Golfbreaks PGA Fourball Championship East qualifying event at Crews Hill Golf Club – winning it and recording an ace in the process.
Ruebotham, of Welwyn Garden City Golf Club, and Watson, representing Radlett's Porters Park Golf Club, negotiated the Enfield venue in seven under par for a round of 63.
That left them a shot clear of the trio sharing second place - Cheshunt Park Golf Club's Lewis Godtschalk and Casey Blunsum; Andrew Pestell (The Swing Warehouse) and Jason Levermore (Little Channels Golf Centre); and Thorpe Hall Golf Club's Mark Talbott and Joe Ellis.
They will join seven other qualifiers in the £33,250 Golfbreaks PGA Fourball Championship final to be held at Carden Park Golf Club, Cheshire, between August 24-26.
In addition to winning, the day's highlight for Ruebotham and Watson was provided by the former with the hole-in-one at the par-three seventh.
Not that it was a new experience for Ruebotham (above).
"That's probably the eighth one I've had, most of them in friendly games, so it's good to get one in a competitive event," said the former EuroPro Tour player.
He admitted, however, his shot did not go quite as planned.
"It wasn't exactly at the pin if I'm honest, I pulled it a little bit," he explained.
"But because the green has a bit of a slope, it came off the back slope and slid all the way back down to the pin, which was nice.
"I think that's my eighth hole in one, I've had a few so it's not bad."
Similarly, playing in the final will not be a novel experience for the duo – they finished fifth at Whittlebury Golf Club, Northamptonshire, in 2017.
CLICK HERE for a full list of scores