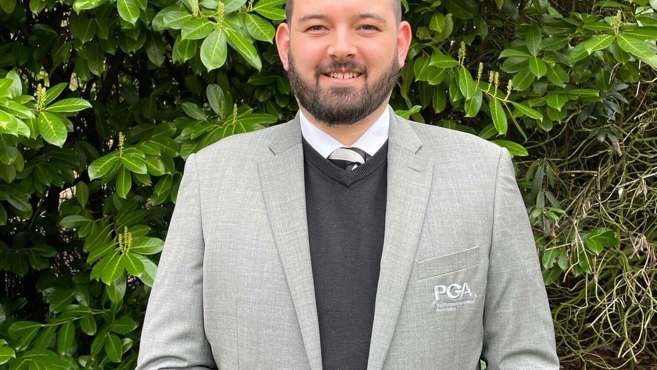 The PGA Midland region recently welcomed its new Tournament Director, Joe Lawlor.
Lawlor, who had previously spent over four years in the PGA National Tournaments department, working with EuroPro Tour and PGA National Tournaments, brings a new energy combined with extensive experience and is thrilled to be taking on this new role:
"Being based around tournaments is the big thing for me. Golf is such a vast industry but I think ultimately tournaments and playing the game is what brings people to The PGA. Although many PGA members go into coaching, retail or business management, I think playing the game is a key draw. For me, that's the exciting part. It's what brings a lot of people to the game and generates a lot of interest in the game too."
Lawlor has hit the ground running since starting the role earlier this year and will no doubt run into a few familiar faces as the season progresses:
"It's been a busy start. There's been a little bit of catch up, but it's been really good. I actually used to play golf with quite a few of the pro's when we were amateurs. Between that and my background working in National Tournaments, I know a few of the members who've played in those tournaments too."
Lawlor is also looking ahead with enthusiasm for the remainder of the season. He added: "I'm looking forward to delivering some really strong tournaments in the Midlands across 2022.
"It's very similar but also very different to my previous role, so I'm looking forward to getting the first season under my belt, try to grow and develop it from there and see where we can get to with it."