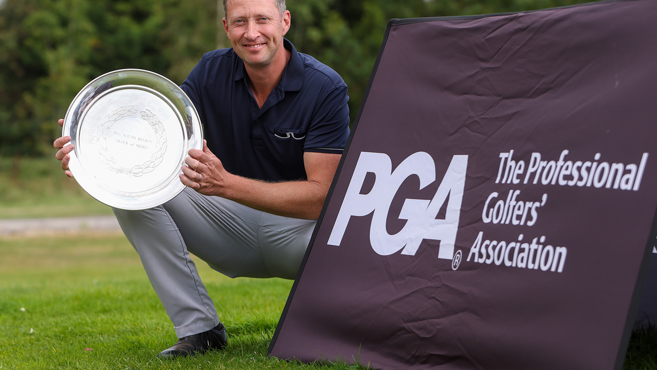 Pine Ridge Golf Centre's Lewis Atkinson finished top of the CK Facilities Management PGA South Order of Merit after an enthralling final event at the PGA Southern Championship at Paultons Golf Centre, Romsey.
Atkinson, who won the second Order of Merit event - the PGA Surrey Open Championship held at Cuddington, has demonstrated immense consistency throughout the season.
His T15 finish at the opening event was followed by the win at Cuddington, back-to-back tied-fourth finishes and a share of sixth place at Paultons.
Going into the final tournament, the standings were extremely close between Atkinson and ProAgenda.com's Guy Woodman, with Woodman leading by just five points.
However, on the final day, Woodman would rue a costly bogey-bogey finish around the 6,238 yard layout to finish tied-17th, two shots back of Atkinson who finished in a tie for sixth.
"I knew I had to beat Guy by one shot to win the Order of Merit," said Atkinson. "At the beginning I was solely focusing on my game. I had a number which I wanted to shoot, which was five-under and after my eagle at the 13th I got to that number. However, I hit a bad drive on the 16th which led to a double bogey, and I thought 'oh God!'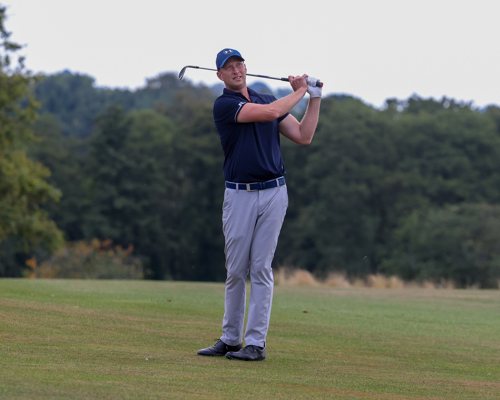 "Thankfully I hit a good drive down the 17th. I checked the leaderboard and I was tied with Guy so I knew I would need a birdie in the last two holes. So, I missed a birdie putt on 17 and at 18 I saw Guy had bogeyed it, which was really surprising, so I played a five-iron off the tee and pitched on, and I was only trying to lag the birdie putt up to the hole, but it actually went in."
The 18-point difference meant victory for Atkinson who, only a couple of months prior, revealed he had accepted a full-time coaching job at Pine Ridge Golf Course, Camberley.
"Last year was a nightmare for us. We emigrated to Seattle, but, due to Covid, we decided to come back home," he said. "However, I'm really enjoying my job at Pine Ridge which I've only just started really.
"I haven't played in many events this season, only about 14 or 15, but my sponsors, Denham Village Butchers, have been absolutely brilliant! As have my coaches Peter Mitchell and Ben Clayton, and I'd also like to say a big thank you to Sam Smith and all the staff for this year."