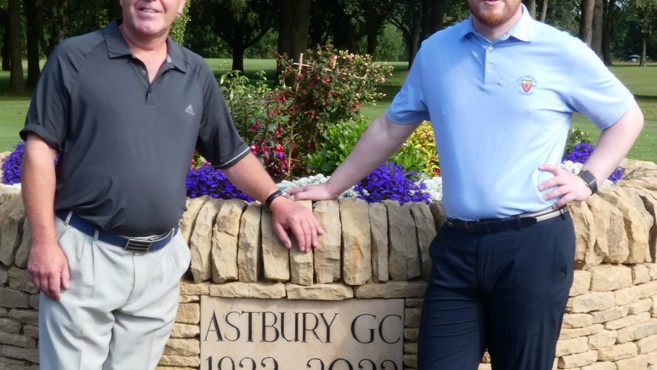 Who's the daddy now? That's the question at Astbury Golf Club with Phil Bills having joined his son Daniel to form a 'Bills Brigade' PGA presence at the East Cheshire facility.
When he was 16, Daniel started his first job in golf, working part time for his father in the shop at nearby Heyrose in Knutsford, where Phil was then the club professional.
Daniel, now 29, recently left Royal Aberdeen to land the head professional role at Astbury and his first signing was his dad. It is 13 years since Phil gave Daniel his start so it has been an interesting exercise for him to see first-hand how his son has developed.
"We needed to get the pro staff up to strength quickly at Astbury but dad took a lot of persuading to come and join me because he was enjoying it at Dunham Forest," said Daniel, who qualified as a PGA Professional at 23 with a PGA Foundation Degree at The University of Birmingham.
"It was hard to get him to step across but I managed to convince him to come and help me out."
Phil, who spent 12 years at Heyrose, joined Astbury from Dunham Forest in Altrincham and has also worked around his home area at Bidston in Wallasey, Adlington in Macclesfield and Woodside in Holmes Chapel.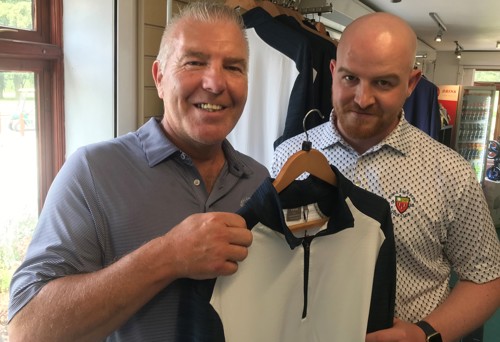 "I'm very proud of him getting one of the best jobs in the county and really happy for him," said Phil. "He has come on a ton. Danny is very professional, he has a good head for business and he is making a wonderful job of it.
"I can see how much he has learned from the different golf clubs he has been at and it is important he has been at places like West Lancs and Royal Aberdeen.
"You have to be at the top of your game to work at clubs of that calibre. They are very busy places and you have to get everything right.
"He has clearly gained a lot in terms of having the right sort of experience to bring to one of Cheshire's leading clubs."
Daniel paid tribute to his father's influence, adding: "After I started working for him as a teenager I quickly decided golf was the career I wanted to be in.
"A lot of the way I coach comes from the way he always keeps everything really clear and totally simple.
"He never over complicates anything and I learned a lot from him. He is very clear and concise."