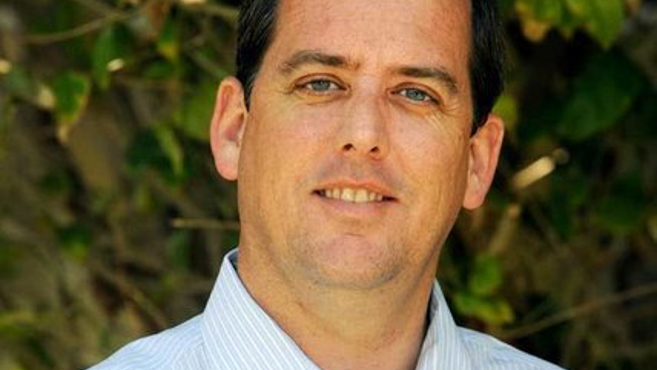 Advanced Fellow PGA Professional Phil Jones has spent almost his entire career working overseas, with positions in Bahrain, Kuwait, Russia, and now Azerbaijan, where he is the general manager of Dreamland Golf Club in Baku.
What has been your career path to date?
After spending six years working at Rudding Park in Harrogate, during which time I gained my PGA qualification, I left my native Yorkshire in 2001 to work in Bahrain, where I was Director of Golf Operations at Riffa Golf Club, the Kingdom's first grass course.
I then served in the same role when the club was redeveloped, later re-opening as Royal Golf Club in 2009. This invaluable experience opened up further opportunities to get involved with pre-opening of other new golf courses in countries like Kuwait, Russia and more recently here in Azerbaijan.  
Arriving in Baku to a desert site in 2014, my role has involved working with IMG Golf Management to take the club from concept to reality. Working with architects Dye Designs, we created an 18-hole course, a golf academy, driving range, and a clubhouse, while last year saw the opening of the 42-room Dreamland Golf Hotel.
Working alongside an experienced team, which includes course superintendent Martin McGavcock, and PGA Professionals Alex Day and Anton Samsonov, we have created a club that is at the forefront of growing the game and providing a fun, friendly membership experience. Without doubt our biggest success has been developing our Azerbaijani team members, who are now in management, supervisory and coaching roles.
How did you find out about your current role?
After completing my assignment in Russia I was told that Azerbaijan had some plans for golf with IMG Golf Management. It was felt that with the experience of the Middle East and Russia I could be a good fit for the project. Nearly six years later I am pleased to see what we have achieved with the golf project and the overall Dreamland development.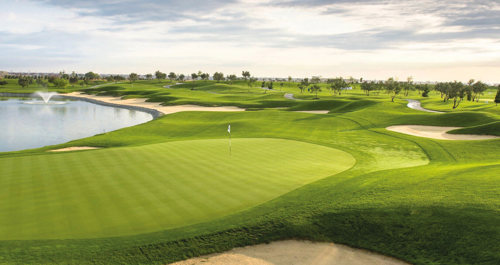 What does a typical working day involve?
The club is built up of many teams and departments, with over 150 employees.  In supporting the department managers, my time is spent across many different components of the business to make sure the club performs. As a general manager you are often seen as the 'glue and the oil' – you must keep the departments stuck together to achieve the goal, but make sure the business is fluid enough to ensure it is as smooth and efficient as possible.
How would you rate the current strength of the golf industry in Azerbaijan?
Emerging markets are rewarding places to work, as the levels of participation and number of rounds increases, so you see progress each year. In the last two years the team has focused on growing golf tourism, and with over 1,200 hotel rooms booked in Baku for visiting golfers in 2019, we're off to a good start.  This initiative has helped us establish our online presence with platforms such TripAdvisor, where a Certificate of Excellence was awarded for the team's consistent reviews.
What are the best/worst parts about working and living in Azerbaijan?
Baku is a very safe, vibrant city where you are made to feel very welcome. In the summer the Azerbaijan Grand Prix F1 race attracts many visitors, so it's the best chance for the country to show what it has to offer. On the downside, English is not widely spoken here, so knowing a few words of Russian and Azerbaijani is very helpful.
On the whole, it has been very easy to settle into life here. I make a point of attending lots of embassy, hotel and business events to ensure the wider community knows about the golf club and what we offer, and these networking meetings really help to bring in fresh enquiries and new leads.
What advice would you pass on to other PGA Members who may be interested in working abroad?
I've often worked in countries where I don't speak the language, so you rely on developing the trust of the people around you to make things happen. Teamwork is vital, so be prepared to help the people that help you by sharing your knowledge. Although I've been fortunate to swap the UK climate for a warmer part of the world, the challenges – and opportunities – are just as real.