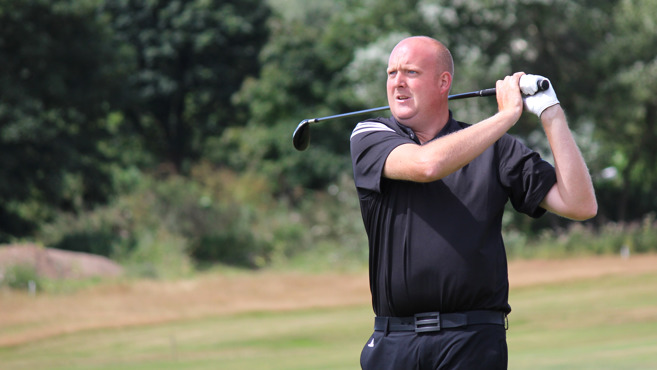 Luke Eggleston will mark his 30 years linked to the PGA by taking on the East Region captaincy for 2022.
The Essex professional began his PGA training at Canons Brook Golf Club back in 1992. He has gone on to enjoy a successful playing career in the East and in the last decade has also established his own business, LE Academy of Performance Golf Studio in Woodford,
Luke has served on the Essex PGA committee since 2011 and gone on to fulfil a similar role for the PGA in England (East). He will succeed Simon Fitton as the regional captain at the annual general meeting on February 16.
Eggleston, 48, said: "It is an immense honour. To follow the people that have been captain is something I'm very proud of and looking forward to.
"Since turning professional, I've seen the East go from strength to strength – and the Region really matters to me, hence why I was pleased to join the committee a few years ago.
"We're blessed with some great courses – several feature in the top-100. And we've got some very good players, some who have played on the European Tour, as well as a current Legends Tour winner. There's some very talented young players emerging too.
"The 2022 schedule looks fantastic. The regional manager Gordon Campbell and his team have really pulled out a few stops there. I'm going to get my boots on this year. I plan to play all four of the Order of Merit tournaments and I've earmarked about a dozen pro-ams."
As well as being present at many events, Eggleston says he will aim to assist with any matters that are brought to him by fellow PGA members.
"If anyone has a comment that enhances what we're doing, then great," he added. "I'm happy to listen to issues and ideas and will help if I can."