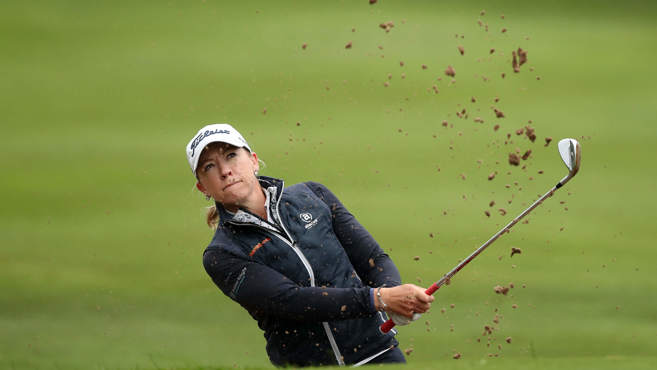 Look up the phrase 'tireless' in an illustrated dictionary and it's probably accompanied by a picture of Heather MacRae. With the kind of surges of energy that would fuse the National Grid, the 38-year-old Dunblane golfer continues to put her heart, soul and everything else into the game she loves.
"I don't like a day off," she said of this boundless enthusiasm. "I keep going. It's mostly my mum and dad telling me to slow down. But I just love it."
When she's not making outings on the Ladies European Tour, she's competing on the Arnold Clark Tartan Tour as well as encouraging all walks of golfing life in her role as a PGA coach. She also finds time to etch her name into the record books too.
The other week, MacRae became the first woman to win an Order of Merit event on the Tartan Tour when she blitzed the field at Strathmore with a closing 10-under 62 for a title-winning 13-under aggregate.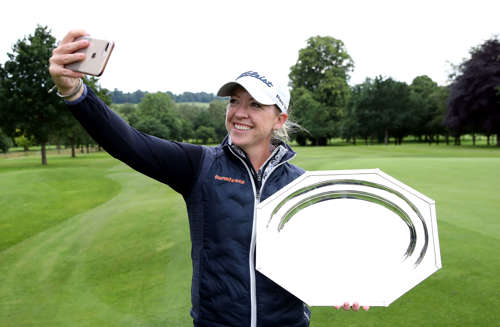 As ever with MacRae, it was a breathless experience. "I was exhausted," she said with a reflective chortle. "I'd been away for four a bit weeks on the Ladies European Tour and I'd only entered the Tartan Tour event the week before. I was driving back from the Netherlands on the Sunday and Monday after an event and my tee-time at Strathmore was 8:10 on the Tuesday.
"I said to my sister 'do you want to come and pull my trolley because I'm knackered'. She did and she loved it. I've played loads of these events down the years and always wanted to win. It's tough against the guys and there are loads of great players. The 62, 10-under, was my lowest ever round as a professional."
MacRae, of course, is used to blazing something of a trail. Back in 2009, she became only the second woman in history to compete in the Scottish PGA Championship.  "It was good for the PGA, it was on the news, the TV cameras were there," she recalled. "When I first started playing in men's events, I wasn't sure if people thought I was just doing it to make a point. But I wasn't and I think people know that now. I just want to compete."
Competing is what sustains MacRae. During another Women and Girls in Golf Week, the Scot remains an inspiring figure for all sorts of reasons. Her re-emergence from the devastation of a cervical cancer diagnosis three years ago is a well-documented tale of defiance, spirit and resolve. Golf is her life but it certainly won't consume it. MacRae missed out on qualifying for this week's AIG Women's Open at Muirfield. Gutted? Of course she was, but perspective remains a major club in her bag.
"One of my friends passed away recently," MacRae said. "She was only a few years older than me. Her cancer had returned and I only found out a few months ago. I didn't need a reminder about perspective but it does make you think. Golf is my life and my job and I put everything into it. But it is just a job. I was really, really disappointed when I missed out on the Open but when you're at a friends funeral a few days before, you can't get upset about a qualifier.  I'm a lucky little camper that I can still do what I love.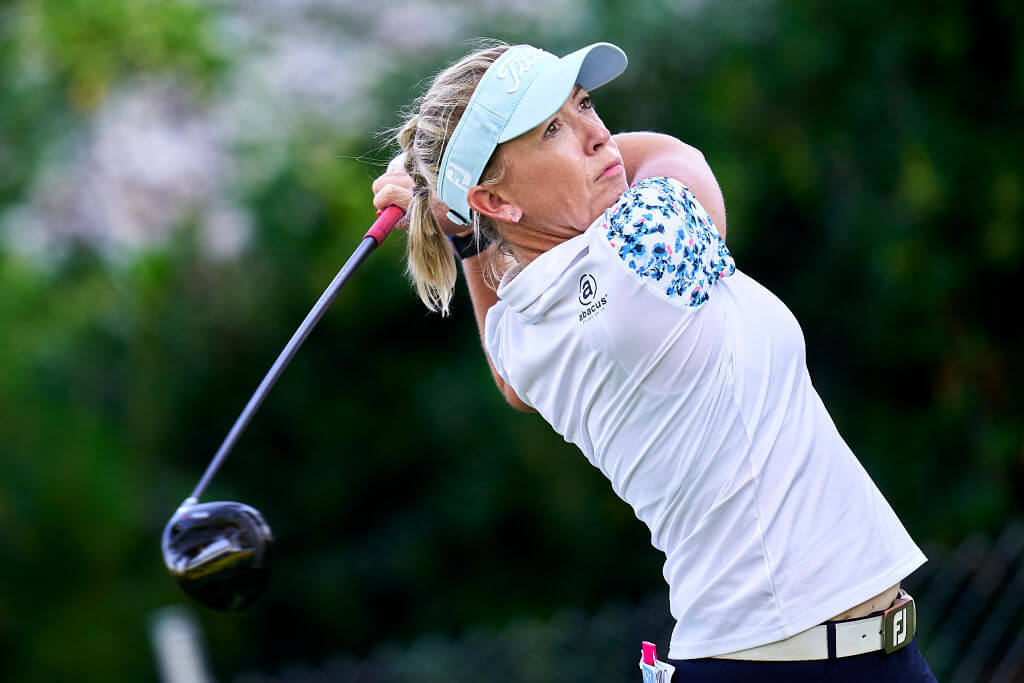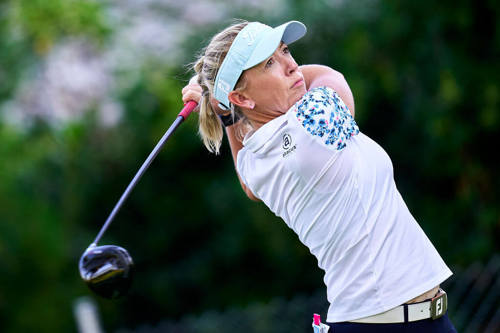 "I don't feel the same stress and pressure than I did a few years ago. When I was in Germany recently, I had a 16-year-old who caddied for me and I played with a 14-year-old in the Pro-Am in the Netherlands and I just tried to give them as much advice as I could. I like to be a good role model. Yes, I want to be play good golf but it's important just to be a nice person and offer any help that you can. I never really had much of a clue about pro golf life. My mum and dad helped as much as they could but we didn't really know how to go about it. So now I try and do all I can to help others."
In something of a fitting finale to her historic Tartan Tour win, MacRae pipped her coach and great friend, Craig Lee, to the title by a shot. "I'd known Craig for a long time but it was when I got my cancer diagnosis that we became really good friends," she added . "When people find out you have cancer they can run away as they don't know what to say or what to do. But Craig was a real support."
There may not be an AIG Women's Open to savour for MacRae this week, but her lust for golfing life will not be diminished. "Something else will happen when you least expect it," she said. "Golf, and life, can be like that. It's onwards and upwards."