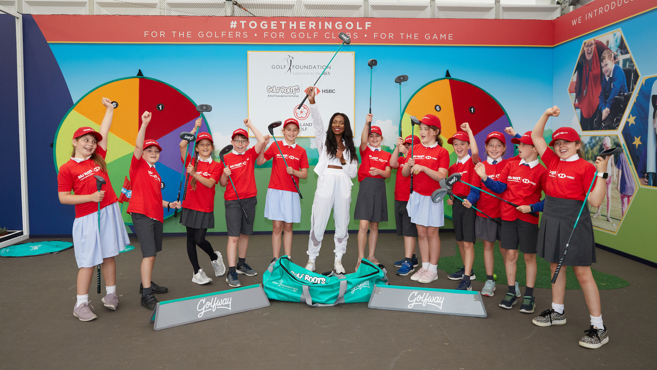 New easy-to-play Golfway equipment is at the core of the Golf Foundation's HSBC Golf Roots programme which will give a first go at golf to two million children from all backgrounds, in 7,500 schools, over the next five years.
Launched by PGA Trainee and Golf Foundation Ambassador Nicola Bennett at the 149th Open Championship, 'Golfway' has been created to play a key role in the Foundation's major new schools' programme that has started in 2021 and runs for five years.
Designed and produced by The Masters Golf Company, the programme links schools and local PGA Professionals together and provides four coaching sessions which progress children through to a fifth session at an accredited local golf club.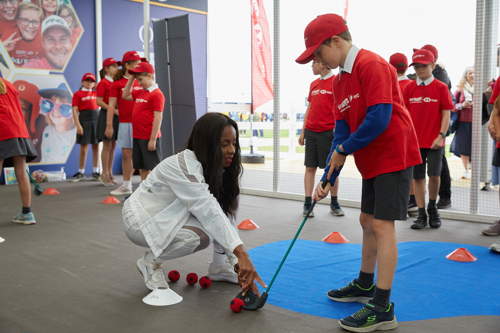 Within this new model, a local competition framework has been created that encourages schools to deliver inter-competition with neighbouring schools, either in physical fixtures or through online virtual leagues.
Golfway will also be used widely across the national extensive School Games network run by the Youth Sport Trust. The schools programme and Golfway all help to bridge the gap between those first hits in school and the first lesson at a golf venue with a PGA Professional coach.
Brendon Pyle, Chief Executive of the Golf Foundation, said: "Our charity is delighted to be working with Masters Golf and delivering the new Golfway equipment, which is also the preferred schools' kit for The R&A and PGA Tour.
"The Open provides a wonderful platform to showcase our new adapted equipment that will enable us to introduce more young people to golf from all backgrounds through schools and community projects."
CLICK HERE to find out more about Golfway.