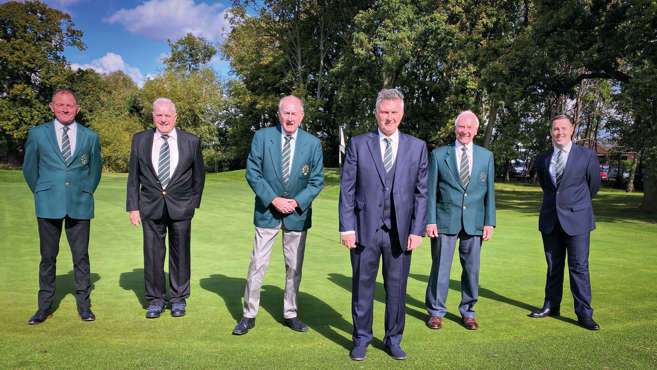 A golf day to celebrate Nigel Turner's 25 years' service as Fulwell Golf Club's Head Professional has raised more than £3,500 for charity.
Nigel Turner hit the quarter of a century landmark last month having joined the Middlesex venue in 1995, replacing David Haslam.
Turner, 56, is only the sixth head professional at Fulwell in the club's 115-year history.
To mark the occasion, a two-day golf competition, which attracted 232 players, helped raise money for MIND and The Alzheimer's Society. Nigel hit the first shot and competed alongside two senior Fulwell members and the Secretary.
Turner was also joined by Haslam, current Club Captain, Nick Adams, current club Secretary Murray Cook and two past captains, Malcolm Massey and Frank Ogier, for a celebratory lunch. Malcolm and Frank were the two men who employed Nigel back in 1995.
"I was attracted to Fulwell as it's an established club with a very active membership in a busy area," said Turner. The club were also about to invest in a new professional shop which we opened in 1997.
"We have great facilities and I've recently opened a club fitting studio too, so at 56, I'm not planning to retire just yet!"
Photo caption – Left to right - Nick Adams (club Captain), David Haslam, Malcolm Massey (past Captain), Nigel Turner, Frank Ogier (past Captain) and Murray Cook (club Secretary).