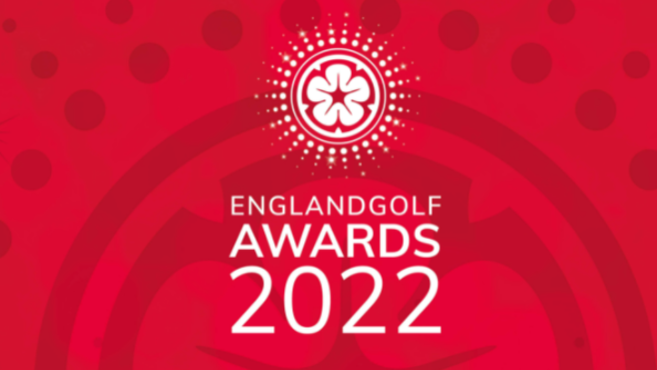 Two new categories have been included in the England Golf Awards 2022 to help reflect positive changes in the club and amateur game.
In addition to long-standing and popular categories such as Club of the Year, County of the Year and Volunteer of the Year, the public may now put forward candidates for a Women and Girls Trailblazer award and the title of Diversity and Inclusion Champion.
Nominations for the awards, sponsored by adidas Golf, will close at midnight on 19th December, 2021.
The much-anticipated online England Golf Awards will take place on Wednesday, 20th April, 2022 and, similar to the 2021 edition, will be broadcast live on the England Golf YouTube channel.
The new categories have been introduced in response to the amount of work being done to attract more female golfers and players from under-represented sections of the community into the game.
The England Golf Awards 2022 aim to reward those individuals, clubs or counties who have gone above and beyond the call of duty to make an outstanding contribution to the game of golf in the past year.
The 10 categories open now for public nomination are as follows:
Women and Girls Trailblazer
Diversity and Inclusion Champion
Club of the Year
County of the Year
Sustainability Project of the Year
Volunteer of the Year
Young Ambassador of the Year
Participation and Development Coach of the Year
Tournament Venue of the Year
Lifetime Achievement Award
CLICK HERE to make a nomination or find out more about the England Golf Awards 2022.
An esteemed panel of judges drawn from a wide range of backgrounds in the golf industry will study each nomination closely before drawing up a shortlist in each category and then selecting the 10 section winners.
England Golf CEO, Jeremy Tomlinson, commented: "It's a great privilege to stage these awards and take time to salute the many unsung heroes of our game.
"I'm sure we'll be inundated with nominations for all the categories and, based on last year's responses, I can't wait to read the inspirational stories and showcase them to a wider audience."