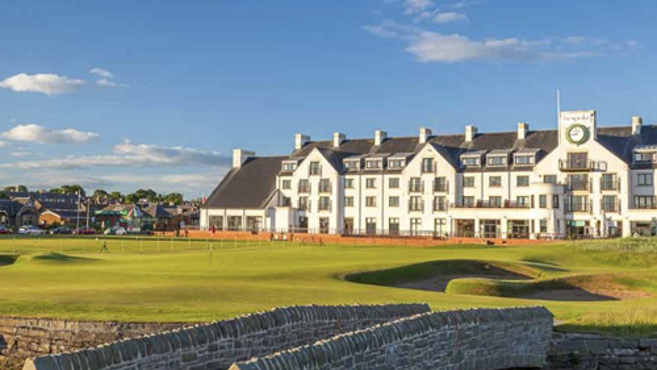 The status of next month's WPGA Championship has been enhanced by the R&A's decision to offer the top three finishers a place in final qualifying for the 2021 AIG Women's Open.
Final qualifying takes place at Panmure Golf Club, Scotland, on Monday August 16, and a minimum of three places to compete in the AIG Women's Open at nearby Carnoustie (above) three days later will be available.
The pre-qualifying format for the AIG Women's Open has been revised due to the Covid-19 pandemic and the exemption for the top three finishers from the WPGA Championship follows discussions with the R&A.
"High placings in the PGA Professional Championship already carry entry into final qualifying for The Open and we felt the same should apply for the WPGA Championship," explained Charles Hine, head of national tournaments.
"Happily, the R&A agreed with us and, following on from OCEANTEE agreeing to sponsor the WPGA Series, this is in keeping with our efforts to improve playing opportunities for WPGA members."
The chance to take a step towards qualifying for the AIG Women's Open via a top three finish in the WPGA Championship at Kedleston Park is the latest boost for WPGA members.
It follows a revamping of the WPGA Series that, with OCEANTEE as the new headline sponsor, features a doubling of the prize money and addition of two pro-ams to the schedule.
Commenting on this latest development, PGA Captain-elect and WPGA vice-chair Sarah Bennett said: "This is a really exciting move. It's great to see golf's leading organisations working together and the WPGA get this recognition.
"It's been less than a year since we started to give the WPGA Series a makeover and we've already made great strides."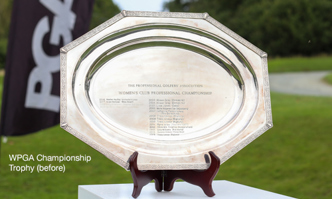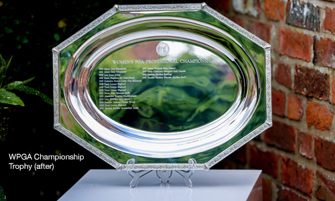 The improvements do not end there, however: the silver salver presented to the winner of the WPGA Championship has also undergone a significant makeover.
The haphazard listing of the winners since the competition began in 2002 has made way for a coherent and chronological order of champions and the variety of fonts previously employed has been standardised.