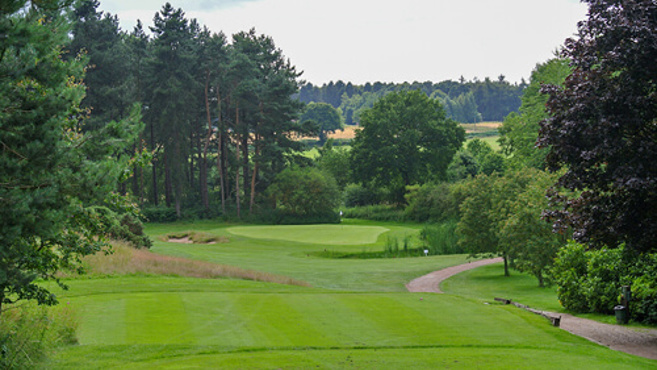 PGA Midlands has rescheduled and reformatted three Order of Merit events that were postponed because of the coronavirus pandemic and also revised the criteria for exemptions in next season's campaign.
The first of the trio, the Midland Open, will be contested at Oakmere Golf Club (pictured), Nottinghamshire, on Wednesday 26th and Thursday 27th August. Entry costs £50 and the deadline is 23.59 on Wednesday August 19th.
The second in the series, The Midland Professional Championship, will be staged at Moseley Golf Club, Birmingham, on Tuesday 8th and Wednesday 9th September. Entry costs £50 and the deadline is 23.59 on Tuesday September 1st.
Finally, the Morley Hayes Championship at Morley Hayes Golf Club, Derbyshire, will be held on Tuesday 13th and Wednesday 14th October. Entry costs £50 and the deadline is 23.59 on Tuesday October 6th.
Each of the events will now be played over two days with a full field playing 18-holes on day one and the top 30 and ties qualifying for the final round of 18-holes on day two.
Meanwhile, exemptions for next year's Order of Merit events have been revised due to the coronavirus pandemic. As a result the top 20 Order of Merit ranked players from 2019 that formulate the exemptions for 2020 will be carried over to the 2021 season.
In addition, the top 10 players from this year's Order of Merits who are not otherwise exempt will be added to the exemptions for 2021.
Commenting on the rescheduling of the Order of Merit programme, PGA Midlands tournament director Matt Rowley said: "The current high demand for golf has made it difficult to secure venues and dates.
"So I would like to say a huge 'thank you' to the PGA Members, their golf club managers, secretaries, committees and our own staff who have helped to support the PGA Midlands Tournament Schedule for the remainder of 2020."
Further details on the tournament schedule are available here and any queries should be addressed to Matt Rowley either by calling him on 07891 018951 or emailing matt.rowley@pga.org.uk.