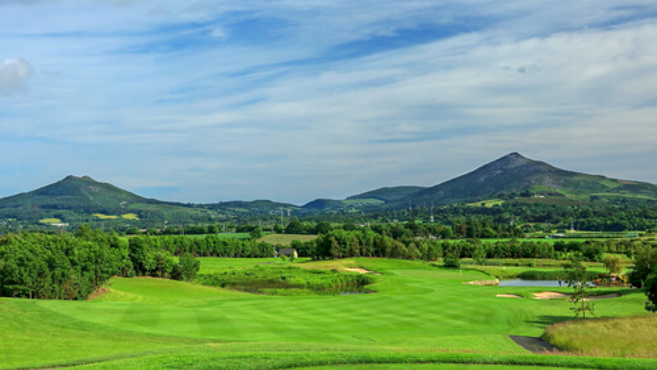 The PGA is saddened to report that Owen Mulhall, an accomplished coach who served Dun Laoghaire Golf Club for more than a quarter of a century, has passed away at the age of 78.
Owen, who was born in Ireland in 1942, began his career in England, spending a decade learning his trade at Croydon and Addington Palace Golf Clubs in south London and with Roger Fidler at West Kent Golf Club.
In addition to tackling the traditional tasks given to an assistant professional, Owen proved adept on a domestic level.
"He often earned a few extra quid baby-sitting for us," Fidler explained.
Having returned to his home country in 1971, Owen supplemented the training he had received in England by spending some time in Dublin under the guidance of John Jacobs.
All of which stood him in good stead when he was appointed professional at Rathfarnham Golf Club near Dublin.
His skills as a coach really came to the fore two-and-a-half years later, however, when he landed the prestigious position of head PGA Professional at Dun Laoghaire Golf Club, Co Dublin.
And two years into the role, Owen experienced a career highlight that involved neither playing nor coaching.
Attired in trousers, the design and colour of which would attract comment these days let alone in 1976, Owen 'ambushed' Arnold Palmer during a practice round prior to The Open Championship at Royal Birkdale and walked the course with him.
The encounter is recorded for posterity by a framed black and white photograph that took pride of place above Owen's bed for the rest of his life.
"That was typical of him," said Tony O'Connor, a fellow PGA Professional and lifelong friend. "As well as being a top coach, he was full of charm, knew how to enjoy life and lived it to the full."
Owen, who had pipped his friend for the position at Dun Laoghaire, remained there for 27 years and earned a reputation as one of Ireland's foremost coaches.
"He was a brilliant teacher who instilled in me the fundamentals of being a good coach," recalled Shane O'Grady, an Advanced Fellow PGA Professional based at Black Bush Golf Club who worked with Owen at Dun Laoghaire in the late 80s. 
"He taught me how you need to give time to people and players and how coaching isn't a quick fix. It wasn't until I turned professional and started working under Owen that I really started to understand the golf swing and the mechanics."
Plans for Dun Laoghairie Golf Club to relocate were well-advanced when Owen left in 2001 and by the time the move to its new home (above) was complete he was coaching at Redcross Driving Range, Co Wicklow.
Owen retired in 2009 and, plagued by serious health issues in his later years, passed away peacefully at St Vincent's Hospital, Leopardstown, Co Dublin.
He is survived by his second wife Eileen, and children from his first marriage: daughter Sharon and sons Owen and David. The PGA extends heartfelt condolences to them, Owen's other family members and his legion of friends.