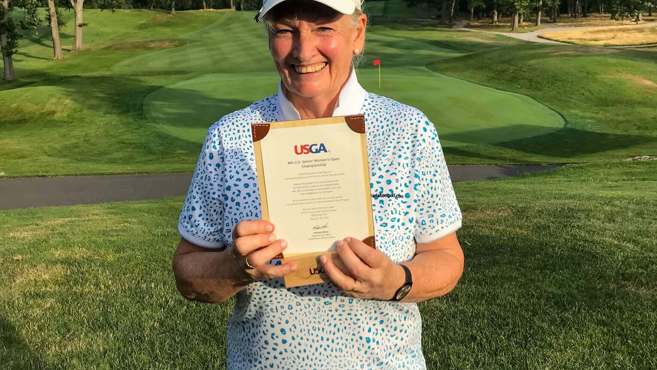 "The last time Cathy Panton-Lewis missed a fairway was in 1984," jokes former Warwickshire cricketer and her long-time friend, Bryan Richardson.
Many a true word spoken in jest. The Scot's accuracy off the tee was a key component in her 14 Ladies European Tour victories and weighty catalogue of other triumphs and international recognition. As it is in the 67-year-old remaining fiercely competitive in the WPGA OCEANTEE Series.
It was her unerring accuracy with a putter at the business end of a play-off that provides the foreword to the latest chapter in a stellar career, however.
The 25-foot putt Panton-Lewis holed at Charles River Country Club, Boston, Massachusetts, last week has earned her a place in this year's US Senior Women's Open.
"It was at the first play-off hole and uphill," she explained. "And I kind of had that putt earlier in the round but left it a bit short. So, I was just trying to get the pace. In it went and that was that!
"I've been in a lot of play-offs in my life, I have to say. I won the Irish Open in a play-off and I lost a WPGA one to Alison (Gray) in the first year."
The fourth staging of the US Senior Women's Open will be at NCR Country Club, Kettering, Ohio, later this month and Panton-Lewis will be playing in it for the third time.
"The inaugural one was in 2018 and I won the qualifying in Boston for that," she recalled. "I qualified again the following year, but my husband died a week before the tournament, so I didn't play in it.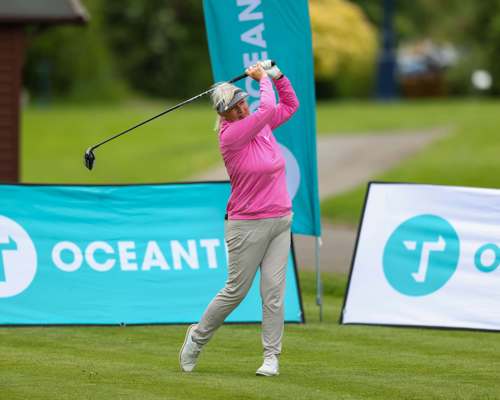 "Then the USGA very kindly carried my qualification over to last year at Brookline. As for this year, I thought 'why not?'. I went to the States with one of my friends and we had a bit of a holiday for a few days as well."
In addition to practising at her home club, The Berkshire, Panton-Lewis will warm up for her tussle with the likes of defending champion Annika Sorenstam and Laura Davies in the WPGA OCEANTEE Series.
"I'll be playing at Ormskirk this week," added the daughter of three-time Ryder Cup player, John Panton MBE, and a founder member of the Ladies European Tour.
"I'm driving up Wednesday morning and I'm playing at Hurlston Hall as well. I know that doesn't count for the Order of Merit but I just want to support it.
"But I won't be playing at Mendip Spring at the end of the month. I'm getting too old to get off an aeroplane after a long flight and then play 18 holes the next day. The flight back from Boston took its toll and Ohio is a lot further away."
Despite those advancing years – Panton-Lewis reckons she was the most senior player in the qualifier – her game is as sharp as ever, as is that trademark accuracy off the tee.
"I hit the ball well in Boston," she said. "And I missed one fairway by six inches. But I birdied the hole so that doesn't count!"