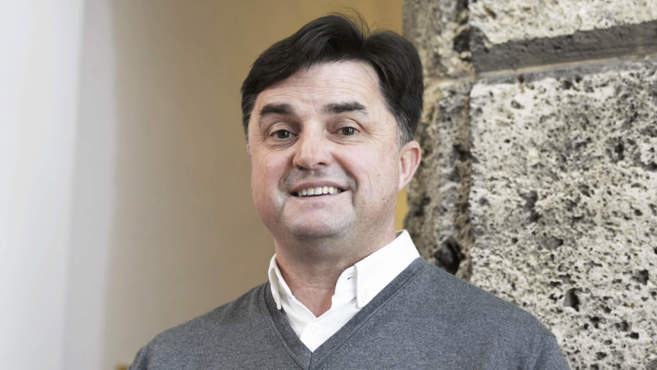 Highly respected international performance coach Ian Peek has attained The PGA's highest honour after earning the status of Master Professional.
Peek has a wealth of experience and knowledge of the game of golf having played full-time on the Asian, South American and European Challenge Tours before founding the Impact Golf Academy in Germany.
The 50-year-old has worked with numerous golf federations around the world as a consultant for the R&A and he is also a qualified PGA tournament referee.
Peek has presented his coaching philosophies as a conference speaker all across Europe and further afield, including at the PGA Members' International Conference in Thailand and the recent European Members' Education and Networking Day in Germany where he is based at Golf-Club Sigmaringen.
"This is without doubt the highlight of my professional career so far," said Peek. "To belong to a group of PGA Professionals which includes the likes of David Leadbetter, Martin Hall and Peter Cowen is pretty humbling."
Peek has always been keen to expand his personal development. His 2016 Master's Degree Dissertation focused on the experiences of elite amateurs following their transition to professional golf. As a PhD student, Peek's research focused on the varying influences behind successful European Tour players and how those influences contributed to them 'making it' on the tour.
Peek added: "In my opinion we cannot be truly successful as a coach or mentor unless we are actively involved in our own personal development. The point of learning as a coach is to be able to pass that learning on to others." 
David Clare (Gloria Hotel & Golf Resort) has been awarded the PGA Advanced Fellow status.