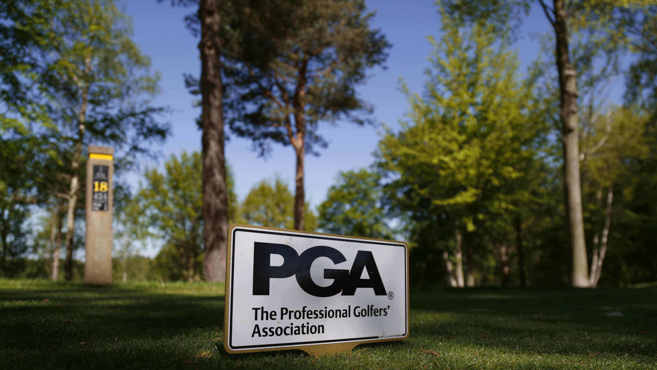 The PGA, with the support of The R&A, is delighted to announce the launch of a new PGA Assistants' Series to enable trainee professionals to participate in competitive tournaments in the coming months.
Playing in events is a condition and important aspect of training to become a PGA Professional. With the support of The R&A, The PGA will be delivering a series of regional events which will allow PGA Assistants to add a number of rounds to their required playing record cards.
A prize fund of £1,500 will apply to each event, with the top three players in each region ultimately sharing in an additional bonus Order of Merit pot of £1,000 and exemptions into the PGA Assistants' Championship in 2021.
The schedule will include a minimum of four events per region to be delivered between October 2020 and March 2021.
The PGA Assistants' Series is open to the following member grades: AGMS(AE), AGMS(G), AGMST1, AGMST2, AGMST3, T1, T2, T3, T4, T4 (AE), T4 (P).
Tristan Crew, Executive Director – Member Services, commented: "We very much appreciate the support of The R&A in providing the PGA Assistants with the chance to play competitive golf after such a challenging time during the pandemic.
"This is not only beneficial to the Assistant Professionals, but also to their Training Professionals, many of whom were concerned that their Trainees may struggle to play the required number of rounds."
All eligible Assistants are encouraged to enter the PGA Assistants' Series, which has been scheduled over the quieter months on the golfing calendar in order that as many as possible can participate."
The regional schedules and dates for the PGA Assistants' Series will be organised through the PGA regional offices, with the entry fee per event being £30.