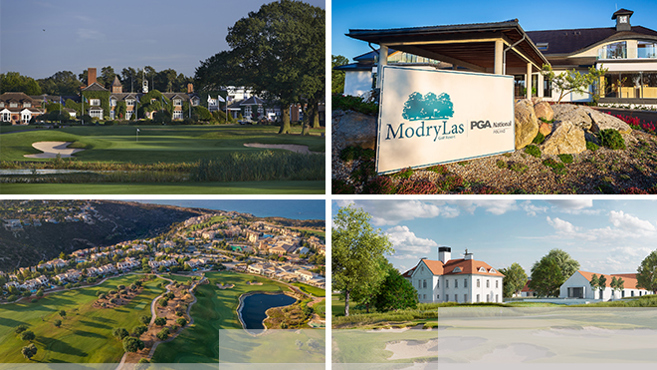 PGA Branded Properties The Belfry, Modry Las, Aphrodite Hills and Oaks Prague were big winners at the 2021 World Golf Awards.
PGA National England (The Belfry) was announced as the 'World's Best Golf Hotel' for the fourth year in a row at the eighth annual Gala Ceremony held in Dubai last week (October 28).
Top-quality facilities and leisure attractions, coupled with an exceptional high standard of service, cemented The Belfry's status amongst the world's elite.
Chris Eigelaar, Resort General Manager at The Belfry, said: "It is an honour to have received four awards at the World Golf Awards; we are delighted to be placed amongst the world's elite.
"It has been a challenging year, but our team have excelled, and we could not be prouder of their dedication and passion for delivering exceptional hospitality, service and always going above and beyond what we ask of them. It is fantastic to receive this recognition from our guests and uphold The Belfry's reputation as a world-class golfing resort."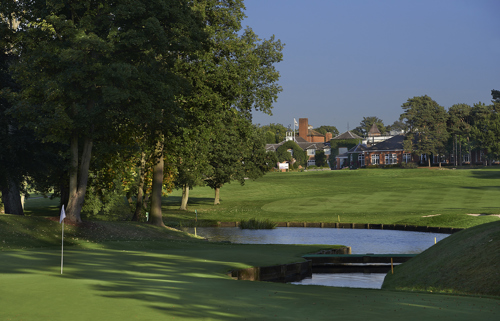 The Brabazon Course, which staged four Ryder Cup matches, was also named Europe's Best Golf Course. This week it was also announced that The Brabazon is now available to play as a virtual golf course on Toptracer. The course is available to play on all Toptracer ranges globally across 30 countries, including at The Belfry's own Driving Range. 
Chris Reeve, Director of Golf at The Belfry, commented: "We are very excited that the Brabazon is now available to play on Toptracer. Players from all around the world will now have the opportunity to navigate the Brabazon's numerous lakes, streams, and bunkers and attempt to recreate some of the iconic Ryder Cup shots themselves."
The PGA National Czech Republic at Oaks Prague was named 'Best Golf Club in the Czech Republic 2021'.
It is the second consecutive year that the Kyle Phillips-designed course, located to the south-east of Prague, has been awarded this accolade after taking the title in its inaugural year.
Kyle Phillips, owner at Kyle Phillips Golf Course Design, commented: "As this fine new course matures and all of the facilities come on-line, Oaks Prague will not only continue its ascension as a must-play course in Europe but will take its rightful place on stage with the world's best golfing venues."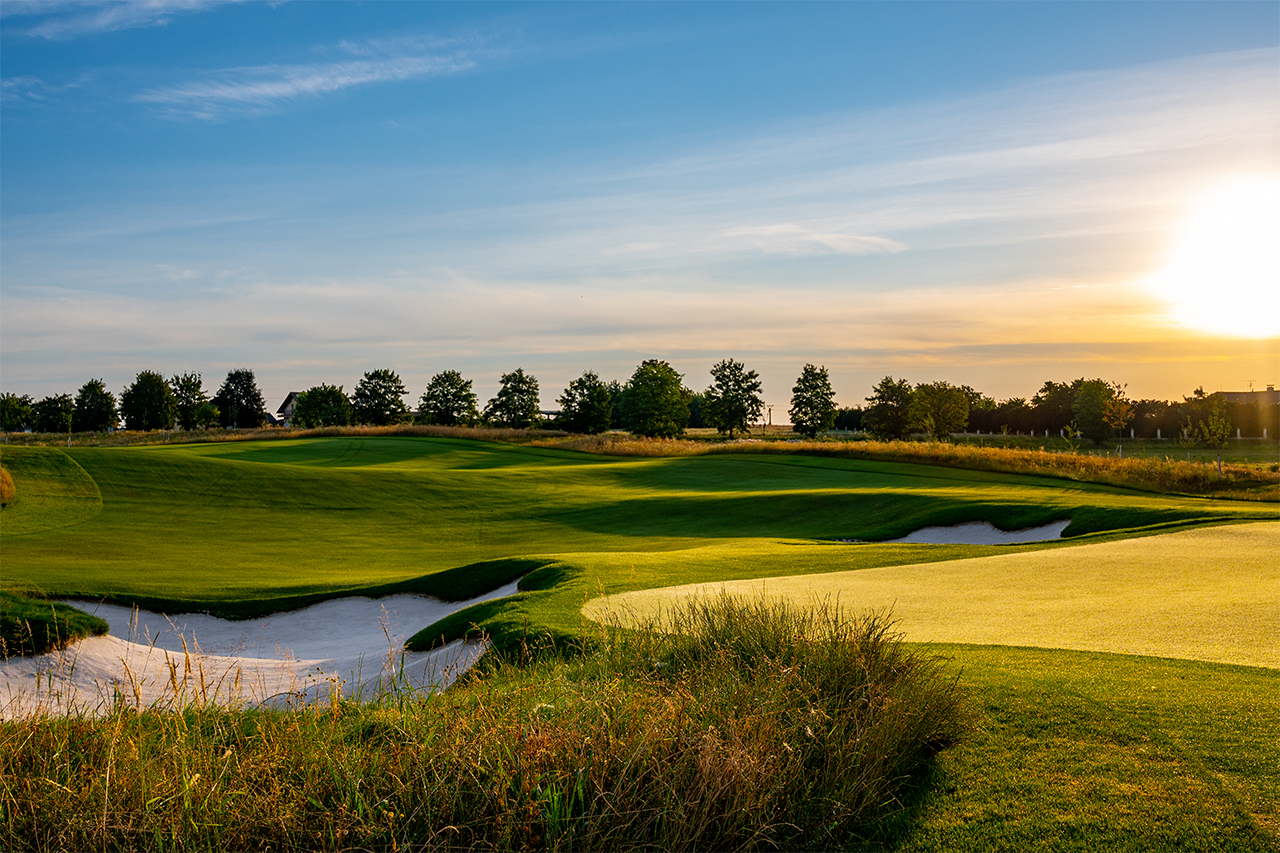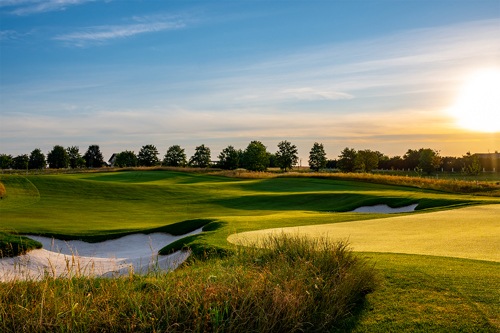 Aphrodite Hills (PGA National Cyprus) took home the award for 'Cyprus' Best Golf Hotel' for the second year running, and Modry Las (PGA National Poland) won the award for 'Poland's Best Golf Course'.
Arthur Gromadzki, chairman of Modry Las Golf Resort, said: "It was a great honour to receive the World Golf Award for Best Golf Course in Poland. It was particularly significant as this is the sixth time Modry Las has been recognised in this way which is an achievement in itself.
"The award coincides with the inclusion of Modry Las in Golf World's Top 100 continental courses this year and the Top 100 continental golf resorts last year. "Our objective has always been to continually develop and push forward with innovation and improvements. These awards recognise this methodology and will inspire the Modry Las team to go further in establishing one of the very best golf resorts in Europe."​
Guy Moran, Head of Property and Development at The PGA, commented: "The recognition of excellence for four of our PGA Branded Properties is testimony to their fundamental qualities of design, operations and service.
"The PGA is proud to work closely with each award-winning property and we hope many of our Members will take the opportunity to visit each themselves to experience world class golf and hospitality."
Elsewhere, PGA Principal Partner Titleist was named the 'World's Best Golf Club Brand', while FootJoy won the 'World's Best Golf Shoe Brand' accolade.
CLICK HERE to view a full list of winners from the 2021 World Golf Awards.